Thursday's Midday Movers: 3 Stories Driving Markets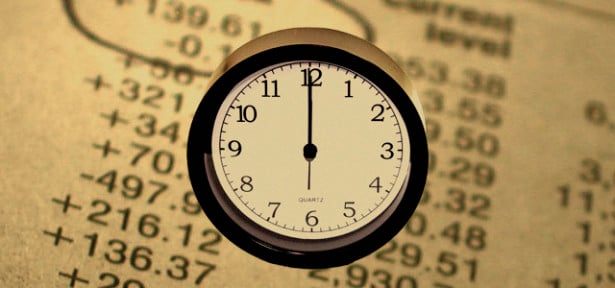 The major U.S. stocks were gaining Thursday after Janet Yellen's nomination as the next Federal Reserve chief was approved by the Senate Banking Committee. As of 12 p.m.:
DIJA:

+0.61%

to 15998.08
S&P 500:

+0.66%

to 1793.09
NASDAQ:

+0.94%

to 3958.30
Gold:

-1.68%

to 70.26
Oil:

+1.87%

to 22.34
U.S. 10-Year: 0.00% to 27.92
Here are three stories helping shape the market Thursday afternoon:
1. Cutting Through the Bulls**t: What's Going On With Fed Policy: On Wednesday, the U.S. Federal Reserve released the minutes of the monetary policy meeting held on October 29 and 30. The minutes revealed what most market watchers and Fed pundits expected: an unwillingness to reduce the rate of asset purchases (as economic conditions have not yet sufficiently improved), concern over market expectations for the eventual wind down, and tepid expectations for the ongoing recovery.
The Fed reduced the target federal funds rate to the zero bound (between zero and 0.25 percent) in December 2008, and it has remained there ever since. As the recession dragged on in the wake of the financial crisis despite the Fed's accomodative policy and various government bailout and stimulus programs (the Fed has often cited fiscal headwinds as a contributing factor), policymakers were forced to innovate and to fashion and adopt new policy tools in order to encourage growth. One of these tools was quantitative easing, now in its third discrete round.
2. Jobless Claims Drop: Market Improvement or Seasonal Noise? Initial claims for unemployment benefits fell to a two-month in the week ended November 16 — a sign the labor market has shaken off the last of the effects of October's partial government shutdown, which significantly weakened business confidence. Data from the Department of Labor's Bureau of Labor Statistics showed first-time jobless claims dropped by 21,000 to 323,000 from the prior week's upwardly revised 344,000. That drop surpassed the expectations of economist polled by Bloomberg, who had expected applications to fall to 335,000.

3. Is U.S. Inflation in October a Sign of Economic Weakness? Inflation in the United States is showing its lowest levels in several years in the month of October, USA Today reports. The Consumer Price Index, a bundle of goods and services where prices are assessed in order to determine inflation rates, reported a drop of 0.1 percent in the month of October. In addition, for the 12-month period including October 2013, overall inflation rates were a mere 1 percent.
Though the month-to-month drop has been comparable with rates in the past several months, the yearly rate has been inching lower as higher inflationary periods from a year ago are phased out of the data. Core inflation, which excludes food and gas prices, showed only a small increase of 0.1 percent in the month of October, with the yearly rate holding at 1.7 percent.
Don't Miss: Will Daniele Nouy Be Appointed Europe's Banking Regulator?