Thursday's Midday Movers: 3 Stories Driving Markets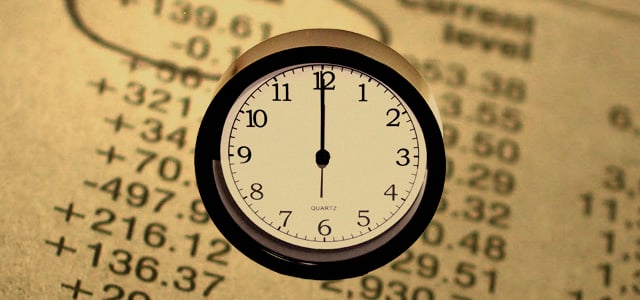 The major U.S. stocks were rising again Thursday after an encouraging U.S. jobs report. As of 12:08 p.m.:
DIJA:

+0.80%

to 15622.81
S&P 500:

+1.04%

to 1703.23
NASDAQ:

+1.05%

to 3664.55
Gold:

-1.43%

to 73.21
Oil:

+2.76%

to 25.31
U.S. 10-Year:

+3.70%

to 26.89
Here are three stories helping shape the markets Thursday afternoon.
1. Job Cuts On Pace to Fall Below 1997 Levels: If the current pace of layoffs continues, the total number of job cuts in 2013 could fall below 2012's total of 523,362 — the lowest level recorded since 1997. Since January, employers have announced a total of 296,633 job cuts, 7.3 percent less than the number of layoffs announced in the first seven months of 2012.
The outplacement consultancy firm Challenger, Gray & Christmas reported Thursday that job cuts declined slightly in July as employers announced plans to reduce payrolls by 37,701 workers. This figure represents a decrease of 4.2 percent from the 39,372 planned layoffs announced in June, although last month's total was 2.3 percent higher than in July 2012, when 36,855 planned job cuts were recorded… (Read more.)
2. Labor Market: Stronger than Expected With Claims at 6-Year Low: Payroll processor ADP reported Wednesday that the number of Americans added to payrolls soared to 200,000 in July, while the number of planned layoffs dropped 4.2 percent from June to 37,701. In addition, the number of Americans seeking unemployment benefits plummeted in the week ended July 27, moving toward a six-year low.
While July jobless claims can be volatile, because the government adjusts for seasonal layoffs in the auto industry, the general trend in recent months has been positive. This week, economic data suggested that the labor market has found more stable footing… (Read more.)
3. 5 Reasons the Dollar Is Seeing a Golden Phase: The dollar has been on a bit of a rally lately, making up lost ground against currencies like the Japanese yen, and is frequently at the center of the news when Federal Reserve policy is being discussed. Monetary policy in general continues to be a concern for the world's leading economies, as countries are worried about an overly strong currency in the face of tepid growth.
A weak currency means greater exporting opportunities, in turn leading to greater possibility of growth for that economy. Some companies worry that a stronger dollar will depress earnings because their international profits will be worth less when converted back into dollars. Whatever the ramifications, there are reasons for the dollar's growth, and here's a look at five of them… (Read more.)
Don't Miss: Job Cuts On Pace to Fall Below 1997 Levels.