Thursday's Midday Movers: 3 Stories Driving Markets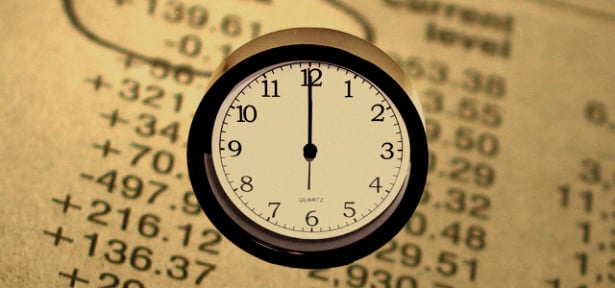 The major U.S. stocks were gaining Thursday thanks to stronger-than-expected global manufacturing data. As of noon:
DIJA:

+0.31%

to 1,4944.28
S&P 500:

+0.65%

to 1,653.44
NASDAQ:

+0.91%

to 3,632.43
Gold:

+1.21%

to 78.41
Oil:

+0.82%

to 24.71
U.S. 10-Year:

+2%

to 29.12
Here are three stories helping shape the market Thursday afternoon.
1. Don't Taper Too Fast, Manufacturing Is Just Getting Back in the Game: The U.S. manufacturing sector continued to improve in August. Markit's Flash U.S. Manufacturing PMI rose 0.2 points to a five-month high of 53.9 in August, signaling that the sector is expanding at an even faster rate than before. The indexes for output, new orders, employment, output prices, and quantity of purchases all expanded at a faster rate in August than in July.
While the preliminary data are good, they're not great. At 53.9, the manufacturing sector is expanding but only at a modest pace. The sector has consistently flirted with contraction in the wake of the crisis and will need to experience a longer period of more robust growth in order to fully heal and once again become a driving force behind the broader U.S. economy. The index for new orders, a proxy for demand, increased a full percentage point to 56.5. The employment index increased 0.2 points to 53.2… (Read more.)
2. Home Prices Hit Best Level Since February 2005: Home prices in the United States continued their relentless climb higher in the second quarter, but higher interest rates are starting to have a noticeable impact. According to the latest Federal Housing Finance Agency report, home prices increased 0.7 percent on a seasonally adjusted basis in June compared to the previous month. The House Price Index has now logged 17 consecutive monthly price increases… (Read more.)
3. Weak Weekly Numbers Aside, Job Trend Stays Positive: In keeping with the slightly improving, slightly shaky trend that has characterized the measure of weekly jobless claims recently, Thursday's report from the Department of Labor showed another uptick in initial claims for unemployment benefits. While the fewest number of workers in more than five years applied for first-time benefits in the month ended August 17 — averaging 330,500 per week — claims did increase, by 13,000 to 336,000 last week. That gain was slightly higher than the 330,000 new claims economists had expected, and it drew jobless claims levels away from the near six-year low they hit the previous week… (Read more.)
Don't Miss: France Is Partly to Blame for European Recovery Setbacks.