Thursday's Midday Movers: 3 Stories Driving Markets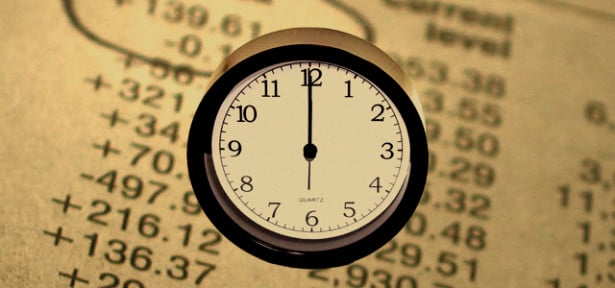 The major U.S. markets were improving Thursday thanks to a better-than-expected U.S. economic growth report. As of noon:
DIJA:

+0.56%

to 14,907.61
S&P 500:

+0.66%

to 1,645.69
NASDAQ:

+1.13%

to 3,634.11
Gold:

+1.49%

to 79.24
Oil:

-0.23%

to 25.86
U.S. 10-Year:

-0.07%

to 27.80
Here are three stories helping shape the markets Thursday afternoon.
1. Revised Q2 GDP: Here's Proof of a Stronger Economy: Consumer spending, which accounts for approximately 70 percent of United States gross domestic product, is now more important than ever. Because government and business spending have remained weak, the economy is depending even more on household spending to fuel growth.
"Nothing looms larger than the health of the consumer in a second-half [economic] pickup," economists at Citigroup wrote in a research note earlier this month. However, the still stubbornly high unemployment rate, stagnant wages, and higher payroll taxes have kept many consumers cautious, keeping purchases to immediate needs… (Read more.)
2. Falling Jobless Claims Suggest Future Strength: Earlier this month, when data from the Department of Labor reported that the United States economy added the fewest number of workers in four months in July, with the majority of the job gains coming in the low-wage retail and restaurant sector, fears that the recovery had paused or even taken a step back were reignited. But with initial claims for unemployment benefits decreasing for much of August, economists are more convinced that last month's disappointing 162,000-job gain was an isolated setback, not the start of a new trend… (Read more.)
3. American Public: Confused as Ever About Obamacare: Politicians are making a lot of noise about the implementation of health care reform, from Texas Sen. Ted Cruz's campaign to defund the federal government if funding for Obamacare implementation is included in the spending bill to President Obama's civil rights-themed radio appeal to Americans to sign up for coverage via the exchanges.
But new research conducted by the Kaiser Family Foundation indicates that the "public's most trusted sources of information on the law are not necessarily the ones people are most likely to be hearing from." Yet the news media, with their great reach, was still found to be the most common source for news on the Affordable Care Act… (Read more.)
Don't Miss: 3 Major Risks to Europe's Economic Recovery.