Thursday's Midday Movers: 3 Stories Driving Markets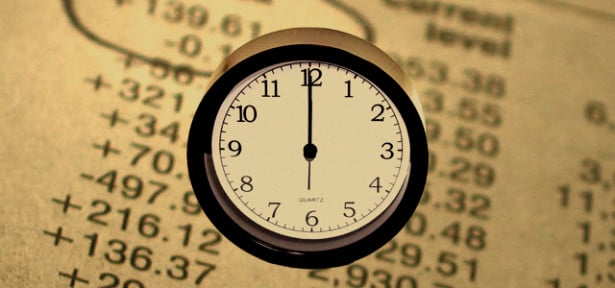 The major U.S. markets were rising Thursday. As of noon:
DIJA:

+0.14%

to 14,951.92
S&P 500:

+0.24%

to 1,657.06
NASDAQ:

+0.33%

to 3,660.95
Gold:

-2.04%

to 78.4
Oil:

+0.93%

to 25.56
U.S. 10-Year:

+2.90

to 29.81
Here are three stories helping shape the market Thursday afternoon.
1. Is America's Headline Unemployment Rate Too Optimistic? On Friday, the U.S. Bureau of Labor Statistics will release its monthly Employment Situation report, which is the benchmark for the headline unemployment rate. Headline, or U-3, unemployment is a measure of how many members of the workforce — defined by the BLS as the set of Americans who are both eligible and willing to work — are currently without work and are actively trying to do something about it. In July, this was 11.5 million people, or 7.4 percent of the American workforce.
The health of the labor market is a top concern for every member of the U.S. economy, which is to say that it's a top concern for everybody in the country. Labor, aptly enough, is what keeps the entire economic machine moving, and attaining "full employment" is something of a holy grail for monetary and fiscal policymakers… (Read more.)
2. Challenger: Rising Layoffs Don't Spell Economic Doom: For months, the number of planned layoffs have been trending down, and even if they did not always fall below year-ago levels, they were on pace to fall below 2012's total of 523,362 — which was the lowest level since 1997.
However, job cuts rose to the highest level since February as employers based in the United States announced plans to decrease payrolls by 50,462 jobs, 33.8 percent more than July's 37,701-job cut, according to a Thursday report from the global outplacement consultancy firm Challenger, Gray & Christmas. Job cuts in August were also 57 percent higher than a year ago when employers announced 32,239 layoffs, and it is the third consecutive month in which job cuts were greater than in the comparable month of 2012… (Read more.)
3. The Great Recession Is Definitely Over For These Five Banks: The old saying "laughing all the way to the bank" has taken on a whole new meaning in recent years. Despite major financial institutions nearly collapsing the entire system during the credit meltdown of yesteryear, bank profits are soaring to new multiyear highs.
The Great Recession is officially over for financial institutions. Commercial banks and savings institutions posted aggregate net income of $42.2 billion in the second quarter of 2013, according to a new report from the Federal Deposit Insurance Corporation. That represents an increase of 22.6 percent from $34.4 billion in profits a year earlier. Banks insured by the FDIC have registered a year-over-year increase in earnings for 16 consecutive quarters, and the average return on assets is at its highest level in more than six years… (Read more.)
Don't Miss: The Great Recession Is Definitely Over for These 5 Banks.