Thursday's Midday Movers: 3 Stories Driving Markets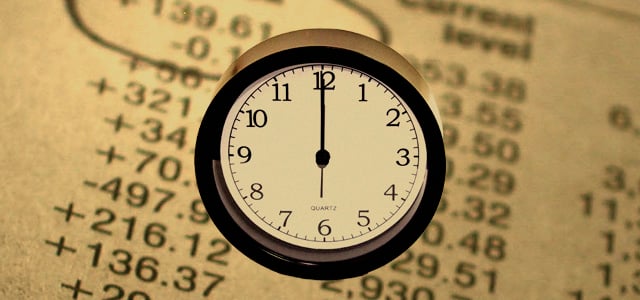 The major markers were surging Thursday after Federal Reserve Chairman Ben Bernanke silenced worries about the stimulus program. As of noon:
DIJA:

+0.91%

to 15431.26
S&P 500:

+1.04%

to 1669.81
NASDAQ:

+1.21%

to 3563.47
Gold:

+10.73%

to 67.21
Oil:

-1.46%

to 24.33
U.S. 10-Year: -4.24% to 26.00
Here are three stories helping shape the market Thursday afternoon.
1. Import and Export Prices Decline: Is Deflation Outrunning the Fed? With U.S. monetary policy in the spotlight, many investors and market participants have their eyes glued to the same economic indicators that the U.S. Federal Reserve is watching: unemployment and inflation. With communication at the top of his priority list, Chairman of the Fed Ben Bernanke has made it clear that monetary policy will not only remain accomodative, but responsive to economic developments.
Labor market data released last week showed a general improvement in conditions, but as Bernanke said during a Q-and-A session Wednesday night, the headline unemployment rate "if anything, overstates the health of our labor markets"… (Read more.)
2. These Jobless Claims Numbers Shocked Economists: "The labor market is continuing to strengthen, as evidenced by the gain of 195,000 new jobs created in June," wrote the Conference Board's director of Macroeconomic Analysis, Kathy Bostjancic, following last week's Department of Labor employment situation report (the Conference Board is independent business membership and research association). "Despite headwinds from the spending sequester, the employment number over the past three months has remained resilient."
But the number of Americans filing applications for initial jobless benefits unexpectedly rose to a two-month high last week. The Bureau of Labor Statistics reported that first-time claims increased 16,000 to 360,000 in the week ended July 6, up from a revised 344,000 in the previous week. Economists had predicted a drop to 340,000 new claims… (Read more.)
3. Obamacare to Rely on Honor System; Room for Cheating? A new delay announced by the Obama Administration has ignited another round of fears that the health reform legislation championed by President Barack Obama will not work as he had promised before its passage. Following closely behind the government's decision on Tuesday to postpone the Affordable Care Act's employer mandate by one year, further evidence of implementation difficulties only gave the bill's opponents more reason to suspect the reform would be unsuccessful… (Read more.)
Don't Miss: Citi Predicts: More Upside to Come for Hewlett-Packard.