Time for Americans to Rethink Retirement?
Preparing for retirement continues to be a major hurdle for Americans. Life events, higher living costs, and uncertainty can all make the process seem nearly impossible. As the economic landscape changes, people are rethinking their golden years.
Retirement no longer means the end of work. According to a new study from Bank of America's Merrill Lynch, seven out of ten pre-retirees say they will most likely be employed at least some of the time in retirement. As the chart below shows, 39 percent plan to work part-time, while 24 percent will cycle between work and leisure. Only 8 percent of respondents plan to hold a full-time job, and 29 percent claim they will never work again once retiring.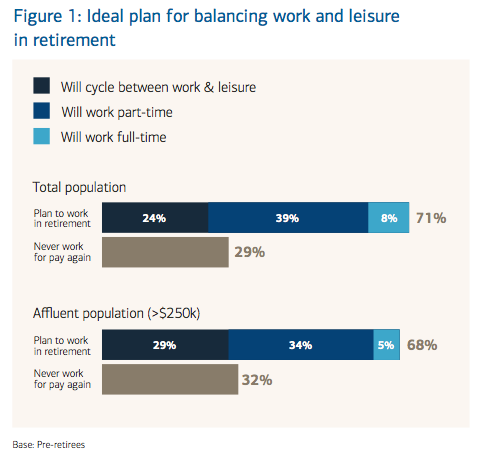 The study was completed earlier this year in partnership with Age Wave, a leader in understanding the aging population. More than 6,300 respondents aged 45 and older were polled.
Working later in life is becoming the gold standard. For example, between 2006 and 2011, the only workforce to show positive growth was the 55 and older crowd. Meanwhile, millions of younger workers left or were removed from the workforce.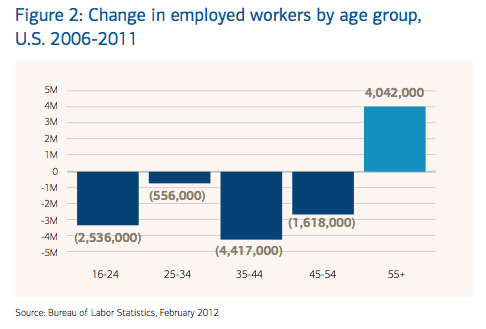 There are two main reasons for older Americans to earn a paycheck. Just over half of the total population will work in retirement primarily for the money. However, 48 percent say they will work for "stimulation and satisfaction," according to the study. Only 32 percent of the affluent population, which includes those with investable assets of at least $250,000 (excluding real estate), will work primarily for the money.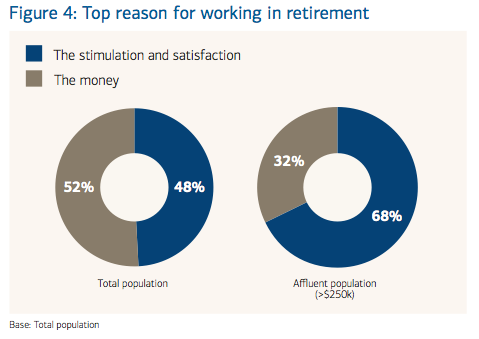 On the positive, those returning to work expect to embrace new beginnings with career reinvention. Fifty-one percent of those polled say they want to launch a whole new career.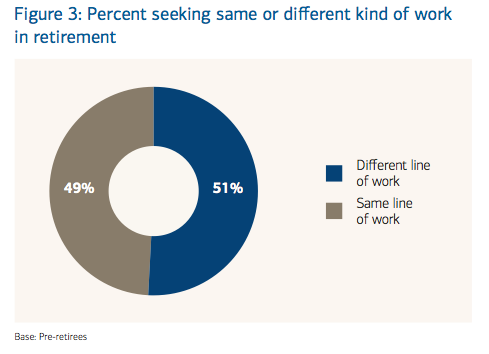 The weak economy is shifting how households look in retirement. The "sandwich generation," which describes baby-boomers who needed to care for both children and aging parents, is transforming into a "family cube." In the survey, people 45 and older revealed they expect to provide financial support side to side as well as up and down the family tree.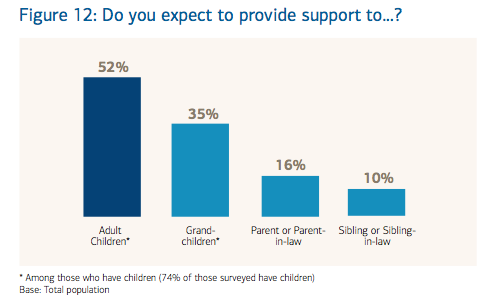 More than half of those polled expect to provide support to adult children, while 35 percent say they are likely to provide support to grandchildren. Sixteen percent say they will help a parent or parent-in-law, and 10 percent will lend support to a sibling or sibling-in-law. According to the study, the percentage of multigenerational households in America has doubled from 11 percent in 1980 to 22 percent in 2010.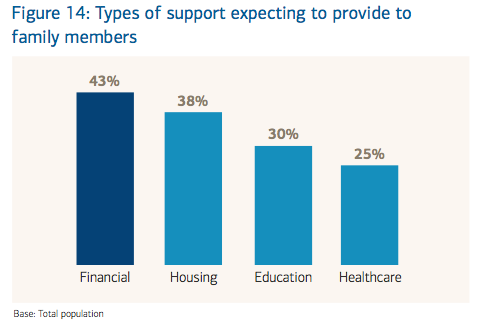 Merrill Lynch breaks the support down into four categories. Forty-three percent expect to provide financial support such as a check or loan to a family member. Thirty-eight percent expect to provide or help a family member pay for a place to live. Thirty-percent will help pay for education expenses, while 25 percent say they will have to pay for or help manage a family member's healthcare or long-term care needs.
Here's how the market traded Tuesday: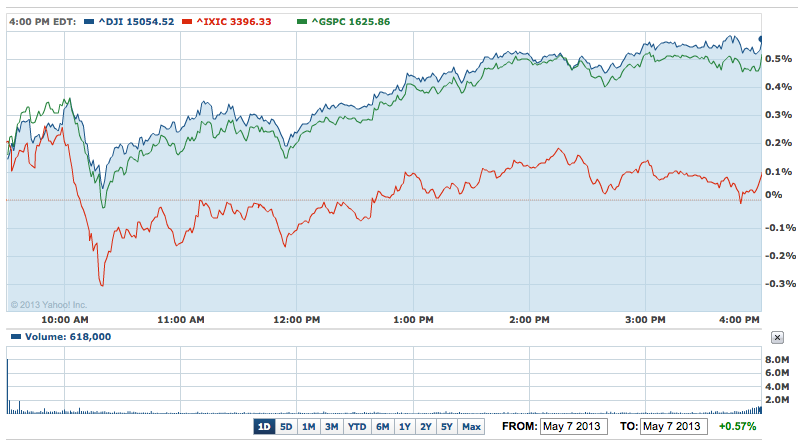 Don't Miss: Netflix CEO: Here's the Future of Television