Time Warner Cable Has a New CEO Coming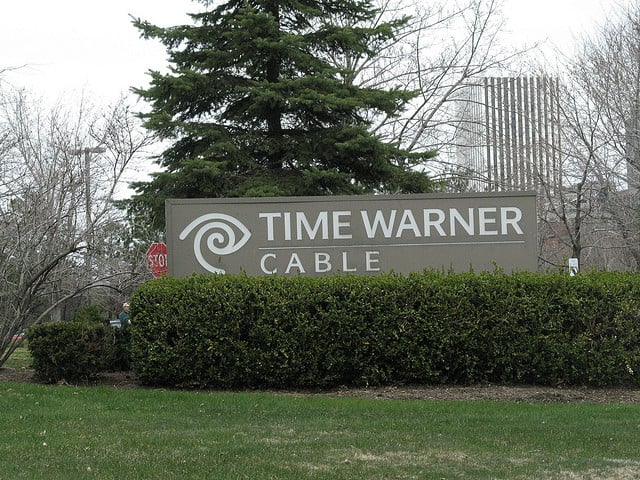 Time Warner Cable Inc. (NYSE:TWC) has found its new Chief Executive Officer for when current CEO Glenn Britt retires at the end of the year. Chief Operating Officer Rob Marcus will take the reins starting January 1, 2014, with Britt remaining on the board in a non-executive role.
In an interview, Britt was very optimistic about the future of the company in Marcuss' hands. "Rob and I have had a chance to work together knowing this transition would be coming for a few years know, and I just couldn't be happier with the outcome," he said. "We set out to make a company that was transparent, that was a good place to work, and that was happy to reinvent itself as the world around us changes."
Count Brian Roberts, Comcast Corp.'s (NASDAQ:CMCSA) CEO, as another fan of Marcus. Britt is "passing the baton to a highly talented leader in Rob Marcus, who has impressed me for years with his focus and drive toward success," he said by email.
A potential merger might be one of the first changes that Marcus is responsible for overseeing when he assumes the role next year. The fourth largest U.S. cable operator Charter Communications Inc. (NASDAQ:CHTR) is interested in a potential combination with Time Warner Cable, which is currently the second largest cable operator. Comcast is currently the largest U.S. cable company by subscribers.
Marcus will become CEO at a time when traditional cable companies like Time Warner are increasingly under fire from alternative services like Verizon's (NYSE:VZ) FiOS and the elimination of cable service altogether as consumers become comfortable with streaming alternatives like Netflix (NASDAQ:NFLX).
David Zaslav, CEO of cable-channel programmer Discovery Communications Inc. (NASDAQ:DISCA), says that "Rob will be a great choice to continue to lead Time Warner Cable through a changing world." He explained, "[Marcus is] very focused on how the business is changing. He and I have had long conversations about online streaming and Netflix and HBO Go and how consumers want to consume content."
Don't Miss: Could Facebook Make More by Dumping Ads?