Time Warner Cable Likes Comcast Better Than Charter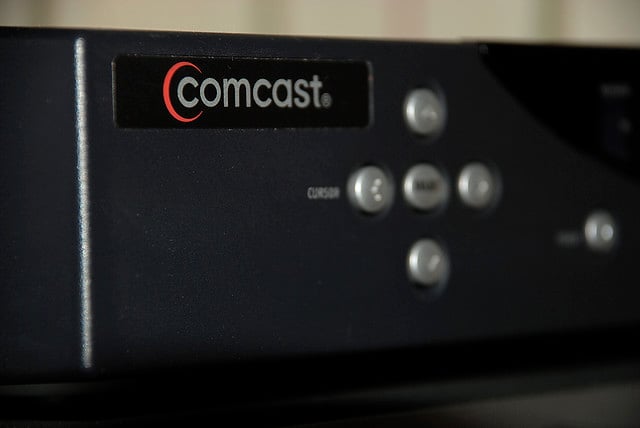 Charter Communications (NASDAQ:CHTR) apparently isn't the only company expressing interest in buying Time Warner Cable (NYSE:TWC). CNBC, citing unnamed sources, is reporting that Time Warner would rather pursue a potential merger with Comcast Corp. (NASDAQ:CMCSA) than the smaller Charter.
Sources who spoke to CNBC on Friday said that Comcast is exploring whether it would face much regulatory difficulty with a bid for Time Warner. Comcast wants to know what antitrust and telecommunications-related problems it might face before making a bid or pursuing formal talks with Time Warner. The sources said that Time Warner has made it clear that it would prefer to be purchased by Comcast over Charter Communications.
This news comes after The Wall Street Journal published a report saying that Charter Communications is in the process of lining up financing for its own bid. Charter first proposed a bid for Time Warner in June, but at the time, Time Warner said it wasn't interested and would only accept a takeover bid that would properly compensate its shareholders.
Since earlier this summer, however, Time Warner has underperformed versus its competitors, which is especially bad news in an already struggling industry. The company also faced a nasty public spat with CBS Corp. (NYSE:CBS) over the summer, which resulted in a monthlong blackout of CBS programming for some Time Warner customers and culminated in Time Warner being forced into an agreement that didn't change the high fees CBS was demanding in the first place. Such struggles could make the company more receptive to a potential takeover or merger than it was even just several months ago.
Charter is backed by Liberty Global's (NASDAQ:LBTYA) John Malone, who has been vocal about his belief that consolidation in the cable industry is necessary for the survival of the struggling pay-TV system, as consolidation would help cut costs and those savings could be passed on to consumers. It remains to be seen if U.S. regulators will agree with him and allow Charter or Comcast to combine with Time Warner Cable. Time Warner Cable shares are up 9.5 percent in trading on Friday at the time of writing upon speculation about a possible takeover.
Follow Jacqueline on Twitter @Jacqui_WSCS
Don't Miss: 5 JFK Movies Everyone Should See.