Time Warner Cable Seeks Split From Time and 4 Media Titans Making Waves
AOL, Inc. (NYSE:AOL): Current Price: $37.29
Video continues to show quick growth at AOL as the company has started streaming nearly 700 million videos a month and reaching about 42 million unique viewers.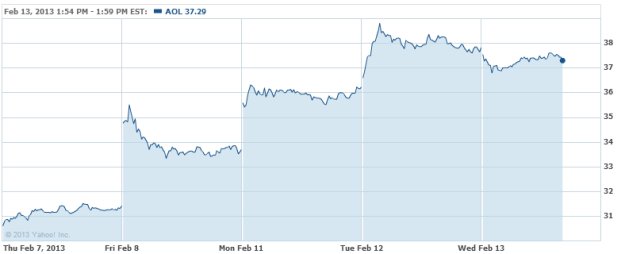 Netflix, Inc. (NASDAQ:NFLX): Current Price: $185.34
Netflix has decided to team with DreamWorks for the creation of its first original cartoon series. The new Netflix cartoon is to be based on the DreamWorks movie, Turbo. This movie is about a snail who becomes super fast through a freak accident and dreams of becoming a race car driver. Netflix spokesman Joris Evers claims Netflix has been shifting more of its focus to kids. "Last year alone our members streamed more than two billion hours of kids content," Evers stated.
Are these stocks a buy or sell? Let us help you decide. Check out our Stock Picker Newsletter now.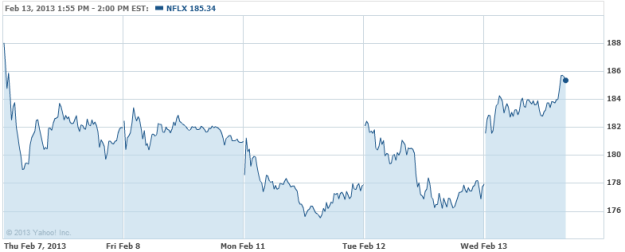 Coinstar, Inc. (NASDAQ:CSTR): Current Price: $52.85
The company's price target was reduced by JPMorgan Chase and also given a Neutral rating.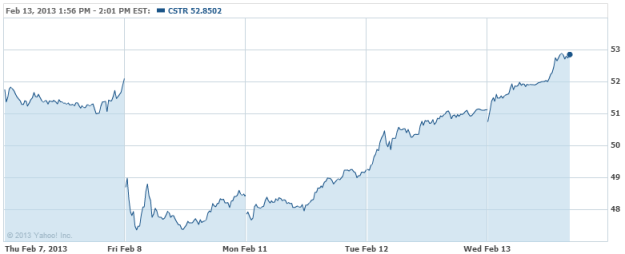 Time Warner Cable Inc. (NYSE:TWC): Current Price: $87.40
The company has started to discus separating itself from Time Inc., its $3.4 billion (in annual revenue) publishing division, claims sources familiar with the matter. A serious buyer has been in discussions with the company, according to one of the sources. A meeting of the buyer's representatives was scheduled for today to discuss a potential deal which is still in a formative stage and will possibly never come to fruition.

Walt Disney Co. (NYSE:DIS): Current Price: $54.91
An arm of Disney is to provide a free copy of Steven Spielberg's Academy Award-nominated "Lincoln" to every middle and high school in the country when the film is released on DVD, according to a statement by the company on Tuesday.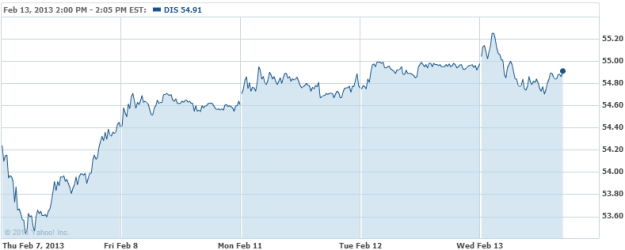 Don't Miss: Did GE Just Make Comcast an Entertainment Powerhouse?