Time Warner Cable Snags Super Bowl Ad and 4 Media Titans Making Waves
Netflix, Inc. (NASDAQ:NFLX): Current Price: $98.30
The spring will bring various titles from Cartoon Network and Adult Swim to Netflix subscribers, as a deal with Turner Broadcasting Systems, Inc. bringing seasons one and two of TNT's "Dallas" reboot to the streaming service during January 2014. The most recent deal between Netflix and Warner Bros. Television will come a mere week after the two parties came to an agreement to make programs like "The West Wing," "Chuck," "Fringe," "Political Animals" and eventually, "The Following" exclusively available on the streaming service.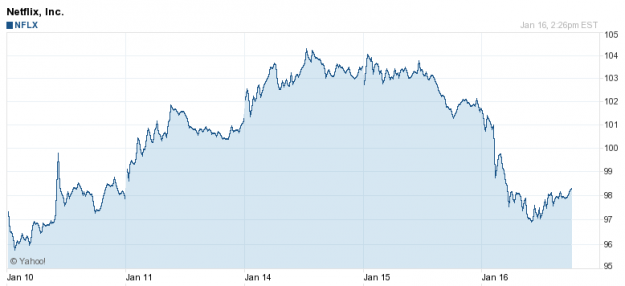 Coinstar, Inc. (NASDAQ:CSTR): Current Price: $47.96
Netflix has been spending $2 billion per year in streaming content acquisition costs, and Amazon paid almost $1 billion to its own efforts. When considering that $2 billion is the amount of revenue that Coinstar earned over the trailing 12 months, it will find it difficult to lure committed Netflix or Prime subscribers to Redbox Instant without destroying profitability.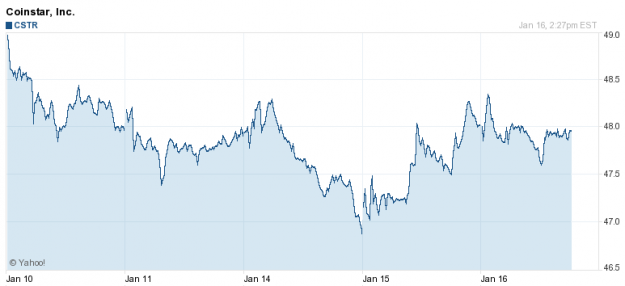 Are these stocks a buy or sell? Let us help you decide. Check out our Wall St. Cheat Sheet Stock Picker Newsletter now >>
Time Warner Cable Inc. (NYSE:TWC): Current Price: $98.90
Time Warner Cable purchased TV spots that will run on CBS (NYSE" target=_blank>NYSE: CBS) stations and affiliates in 44 local markets during its coverage of  Super Bowl XLVII on February 3. The commercial is to feature the stars from hit AMC series The Walking Dead, and it will focus on showing the ways that subscribers will be able to access programming on cable TV, video-on-demand, mobile and Internet video platforms. Instead of paying CBS $3.7 million to run its ad nationally, the company purchased local ad time from local CBS stations and affiliates in markets where it owns cable systems.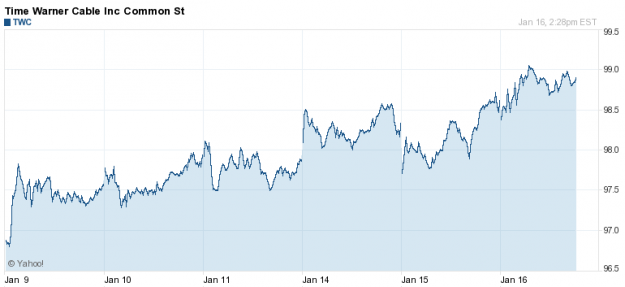 Walt Disney Co. (NYSE:DIS): Current Price: $51.56
"The Little Mermaid 3D" rerelease has been cancelled by Disney, According to The Los Angeles Times.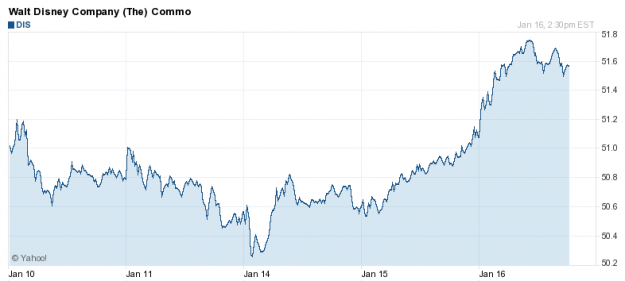 Comcast Corporation (NASDAQ:CMCSA): Current Price: $39.19
Comcast has petitioned the U.S. Patent & Trademark Office to cancel the trademark of MyTVPal, which is a website that claims that it provided free streams of thousands of TV channels over the Internet. Furthermore, the cable operator argued that the service knowingly distributed unauthorized access to TV content, also adding that the name may be confused with the MSO's MyTV Choice low-cost TV packages.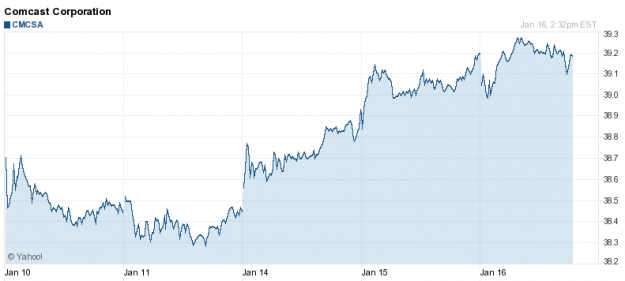 Don't Miss: Is Alcatel-Lucent Growing?