Time Warner Is Handing Out Antennas for Customers to Watch CBS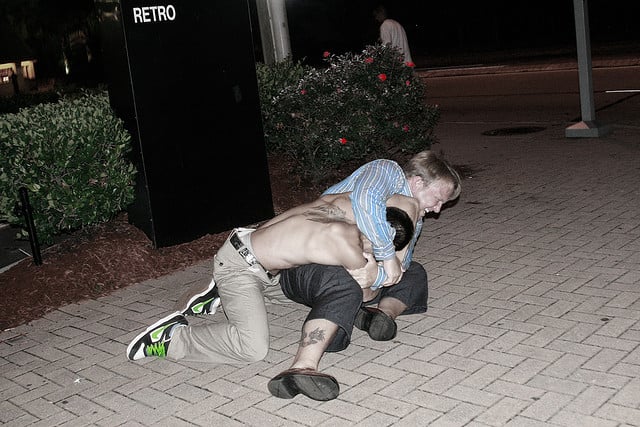 The drama between Time Warner Cable (NYSE:TWC) and CBS Corp. (NYSE:CBS) continues, with seemingly no end in sight. Time Warner announced Friday that it would be giving out free antennas so that its customers experiencing a blackout of CBS programming could pick up America's most popular network the old-fashioned way.
In an announcement on its website, the cable provider said it would be giving away antennas at its retail locations in Dallas-Fort Worth, Los Angeles-Desert Cities, New York City, Milwaukee, and Green Bay. The company is also working with Best Buy (NYSE:BBY) to offer $20 coupons toward the purchase of an antenna from the electronics retailer.
This isn't the first time the breakdown in negotiations between the companies has lead to some underhanded tactics. CBS has aired ads in the affected markets of New York, Dallas, and Los Angeles, warning Time Warner customers that they could lose access to CBS programming if they don't switch to a different pay-TV provider. Time Warner has advised its customers to turn to controversial startup Aereo — and now the free antennas it's handing out — to get the programming despite the blackout.
The blackout of CBS for Time Warner customers has lasted almost three weeks, and the companies seem no closer to an agreement than they did then. CBS is notorious for demanding high retransmission fees because of its status as the No. 1 network in the country, and Time Warner is notorious for refusing to pay more than it wants for programming. This time, the cable company has a high-powered lawyer on its side.
In a Wall Street Journal profile of Time Warner lawyer Melinda Witmer titled "Meet the Lawyer Who Strikes Fear in the U.S. Cable Industry," Witmer said she would be willing to negotiate the fees live on CBS, and that she may leave whatever agreement the companies eventually reach "on a park bench" — a breach of confidentiality she thinks would bring to light the supposed lies CBS chief Leslie Moonves has been giving the press.
On Thursday, CBS announced it had reached a deal with Verizon Communications (NYSE:VZ) for Verizon to carry the network on its FiOS pay-TV service. Moonves said that the deal accepted by Verizon was the same as that offered to Time Warner. "I cannot describe to you the frustration I feel at the way these negotiations have gone … Time Warner Cable is demanding different terms than any other company in the business," Mooves said in a company statement.
Frustrated Time Warner customers have turned to the Federal Communications Commission in hopes that the government agency will step in to mediate discussions between the companies. Lawmakers have been reluctant to intervene in the negotiations, as broadcasters and cable providers are both powerful influencers around election time. The American Television Alliance said the FCC has "sat on the sidelines for too long" almost two weeks ago, and it remains to be seen if the FCC will do anything at all.
For now, though, it doesn't seem like the companies are close to reaching any sort of agreement, but both will be adversely affected by the argument. CBS could see its ratings drop because people don't have access to the channel and Time Warner customers could get fed up enough to switch to FioS or a different pay-TV provider.
Follow Jacqueline on Twitter @Jacqui_WSCS