Time Warner: New Year, New Leader for Turner Broadcasting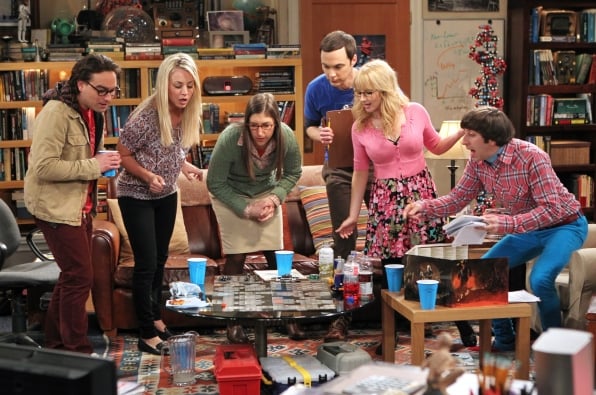 Time Warner Inc.'s (NYSE:TWX) Chairman and CEO Jeff Bewkes officially announced in a statement today that John Martin will be the next Chief Executive Officer of Turner Broadcasting System Inc. effective as of January 2014.
John Martin, Turner Broadcasting's current Chief Finance Officer, will succeed longtime executive Phil Kent, who will serve as Chairman during a transition period. Time Warner plans to announce Martin's successor in the coming weeks. Time Warner acquired Turner Broadcasting, which oversees cable networks CNN, TBS and TNT, in 1996. Future Turner Broadcasting CEO Martin said he is the beneficiary of Kent's exemplary leadership, and it will be a privilege to work with him and all the dedicated and talented people at the company.
"The company is home to some of the best brands in media, and is known for its innovative culture and focus on delivering programming that audiences love and count on. I look forward to working more closely with everyone at Turner to create more opportunities for consumers, advertisers and our distribution partners," Martin said.
Reuters reports that the executive shuffle comes at a time when CNN is also under transition. Bewkes tapped Jeff Zucker, the former CEO of NBC Universal (NASDAQ:CMCSA), in November to be the new chief of the news channel and orchestrate a turnaround for the network which was struggling with ratings and losing out to Fox News (NASDAQ:FOX) and MSNBC.
In making the announcement Bewkes said, "Phil Kent's exceptional leadership at Turner has driven much of Time Warner's recent success. For the past decade, he has expertly guided the Turner networks through a period of rapid change, all the while building on each network's leading position with viewers and advertisers and forging stronger relationships with distributors. At Phil's initiation, he and I agreed that now is the right time to announce the next generation of leadership, and I am pleased that he will serve as Chairman."
Under Kent's leadership, comedy channel TBS lured Conan O'Brien from broadcast TV, struck a syndication deal for CBS's "The Big Bang Theory," which became one of the top-rated shows on cable, and secured valuable NCAA and NBA basketball rights. Kent said he will continue in his current capacity as Chairman and CEO until the CEO transition in 2014, at which time he will serve as Turner's Chairman.
"John Martin has a thorough understanding of and respect for Turner's position and significance in the Time Warner portfolio. He is highly regarded at Turner and will be a strong leader for our company," Kent said. Bewkes added that Kent's successor, Martin, is one of the most capable and strategically-minded executives he knows.
"As CFO, he led the design and implementation of our financial strategy that has helped Time Warner deliver superior shareholder returns. But he is also a broad and thoughtful business thinker whose inclusive management style and focus on driving the business forward will fit well with the Turner tradition. I have great confidence he will build on the success Phil has achieved to take Turner to even greater heights."
Gabelli & Co analyst Brett Harriss estimates that Turner Broadcasting generated $9.5 billion in revenue for Time Warner in 2012. HBO, which is under separate leadership, made Time Warner $4.5 billion in revenue in 2012. Kent said in an internal memo obtained by Reuters that he had many conversations with Bewkes and decided not to renew his contract when it ends next year. "I've told Jeff Bewkes and John Martin that they have my full and enthusiastic support, and that I'll do whatever I can to assist when John assumes the title of CEO next January, and I remain chairman," Kent said.