Time Warner Still Wants Hulu, AT&T Acquires Leap Wireless: Morning Buzzers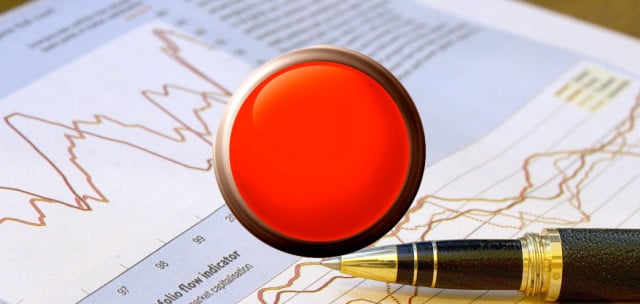 U.S. stock futures remained steady Monday morning as investors wait on data on retail sales for the month of June. Analysts are feeling optimistic about the report, which is predicted will show the biggest increase in retail spending in four months and add evidence that the U.S. economy is on the path to a full recovery.
Futures at 8:30 a.m.: DJIA: +0.20%,  S&P 500: +0.21%,  NASDAQ: +0.19%
Here's your cheat sheet to the stories buzzing Monday morning:
Boeing Co. (NYSE:BA) is breathing a sigh of relief after investigation into a Boeing 787 Dreamliner being flown by Ethiopian Airlines that caught fire at London's Heathrow Airport has revealed it's unlikely the battery system caused the fire. Boeing has had problems with its 787 jet's lithium ion battery system overheating, which caused the craft to be grounded for four months at the beginning of the year as engineers worked to solve the problem.
GlaxoSmithKline (NYSE:GSK) has been accused of using $489 million distributed between travel agencies and consultancies in China to bribe doctors and hospitals to prescribe the company's medications, according to China's Ministry of Public Security. The ministry says the practice has been ongoing for six years, and four Glaxo executives are currently detained in the country. The ministry claims that the detained employees have admitted to bribing doctors.
Time Warner Cable Inc. (NYSE:TWC) is reportedly still in negotiations to acquire a stake in Hulu LLC even after Hulu's owners, Comcast Corp.'s (NASDAQ:CMCSA) NBCUniversal, Walt Disney Co. (NYSE:DIS), and 21st Century Fox, announced the site was no longer for sale. Time Warner is reportedly interested in acquiring a 25 percent stake in the online TV streaming service.
Leap Wireless (NASDAQ:LEAP) is being acquired by AT&T (NYSE:T) for $1.2 billion after the country's second-biggest wireless provider attempted to buy T-Mobile (NYSE:TMUS) and lost. The deal will allow AT&T to grow its prepaid options, as prepaid phone plans are growing in popularity. AT&T will add Leap's stock, wireless properties, and 5 million subscribers to its Cricket prepaid brand.
JPMorgan Chase & Co. (NYSE:JPM) reported earnings that exceeded expectations last week, but company CEO Jamie Dimon is worried that rising interest rates could cut into the bank's mortgage profits. Analysts from the company predicted that the housing recovery would continue despite the possibility of higher interest rates sparked by Federal Reserve Chairman Ben Bernanke's comments about ending the Fed's purchases of mortgage bonds.
Follow Jacqueline on Twitter @Jacqui_WSCS