Time Warner's Q3 Earnings Show It's Time to Let Time Inc. Go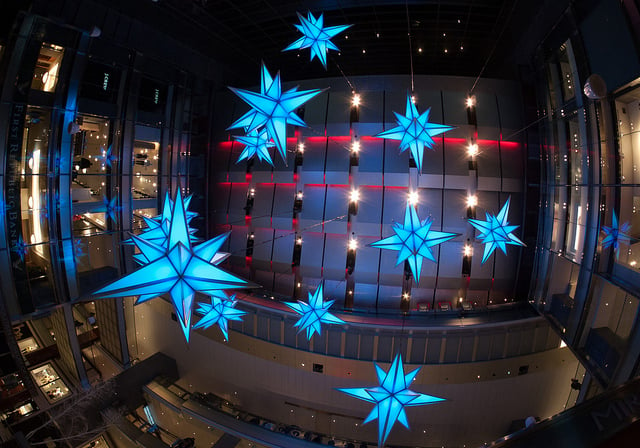 For the 44 percent increase in third-quarter net income that blew past analysts expectations, Time Warner (NYSE:TWX) has its cable channels TNT, CNN, and HBO, and the high programing fees and advertising they drew, to thank. "We had another strong quarter and remain on track for another very successful year, thanks to our commitment to great storytelling across [the company]," acknowledged Chair and Chief Executive Officer Jeff Bewkes in the earnings report released Wednesday morning before the bell.
After earnings were released, shares of Time Warner edged up as much as 87 cents, or 1.30 percent, to $69.10 — a slight increase for the stock, which has advanced 42.65 percent this year through Tuesday and gained 57.36 percent in the past 12 months. Earnings hit $1.18 billion, or $1.26 per share, up from the $822 million, or 84 cents per share, earned in the year-ago quarter. Excluding some items, adjusted earnings per share came in at $1.01 per share.
However, revenue remained flat at $6.86 billion, while analysts polled by FactSet expected $6.94 billion in revenue. In particular, revenue at Time Warner's cable networks increased 5 percent to  $3.5 billion as advertising revenue rose 11 percent and subscription revenue climbed 4 percent due to growth of the company's U.S. cable networks. Pay-TV companies — including Comcast (NASDAQ:CMCSA) and DirecTV (NASDAQ:DTV) — are paying more for Time Warner programming as the popularity of HBO's Game of Thrones grows and more viewers tune in for college basketball and professional baseball on TNT and TBS.
For Time Warner, TBS was the number two "ad-supported cable network in primetime across adults" ages 18 to 34 and 18 to 49, while TNT ended the quarter as the number two "network among adults 25 [to] 54 in total day, thanks to a lineup of originals that included four of the top ten scripted shows on ad-supported cable," noted the earnings release.
Plus, CNN increased total day ratings in it its key demographic by 15 percent and HBO received 27 Primetime Emmy Awards this year, the most of any network for the twelfth consecutive year.
Time Warner's successful quarter came despite a decrease in both profit and revenue at the company's movie studio. But importantly, at least for the company, that drop was magnified by an unfavorable comparison with the year-ago quarter, when the hit Batman movie — "The Dark Knight Rises" — was released. Revenue at Warner Bros. film and TV entertainment division dropped 7 percent to $2.7 billion.
The tenor of the earnings reported reflected the new focus of Time Warner's growth strategy: its television business, which accounts for more the 70 percent of operating income. Lower revenue at both Time Inc. and Warner Bros. dragged down the company's results. In recent years, the media company has spun off AOL and Time Warner Cable, and now it's Time's turn. The publication is Time Warner's worst performing business, with revenue falling 2 percent to $818 million in the last quarter, and it will be spun off in the first half of the year.
After releasing the earnings report, the company reiterated its full-year forecast, with earnings expected to grow in the "mid-teens" from the $3.24 per share reported in the year-ago quarter. That estimate does not include the one-time charge that will come from the planned spinoff of Time.
Follow Meghan on Twitter @MFoley_WSCS
Don't Miss: Time Warner: Streaming Revenue in Third-Quarter.