To Buy or Not: Assessing Wal-Mart and Discount Retailers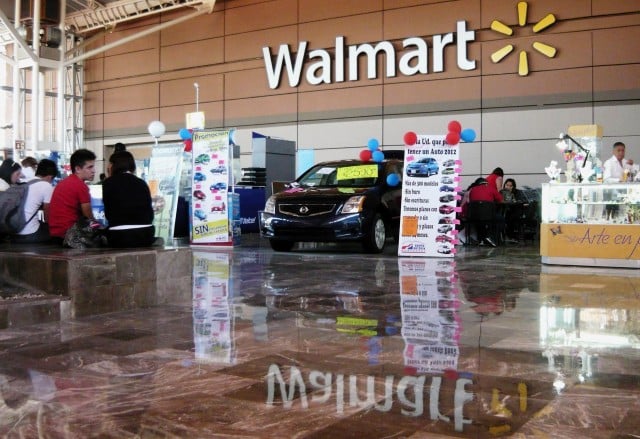 Whenever the stock market declines, it is helpful to take a look at some of the stocks that are outperforming and consider adding them to your portfolio. Often, this outperformance can be seen in defensive sectors such as utilities and consumer staples. In fact, the SPDR Utility ETF (NYSEARCA:XLU) hit a 52-week high on Friday while stocks were generally weak. Another sector that I think investors should follow, especially given its weak performance towards the beginning of the year, is the discount retail space.
Discount retailers had a rough couple of months at the beginning of 2014. Wal-Mart (NYSE:WMT) — the leader of the group — saw its stock price decline 10 percent into early February before rebounding. Weakness in the shares of dollar store operators such as Dollar General (NYSE:DG) and Family Dollar (NYSE:FDO) saw weakness going into April.
However, on Friday, all of these stocks rose. In particular, the dollar stores were strong. Dollar General and Family Dollar shares were each up around 2 percent while the S&P 500 fell nearly 1 percent. Furthermore, this strength was on high volume, which means that while investors were selling off stocks more generally they specifically targeted discount retailers.
Discount retailers have started to outperform for a couple of reasons. First, while commodity prices were rising during the first part of the year, we have since seen a correction in the price of oil and natural gas, which makes these low-margin businesses more profitable to operate.
Second, consumers are pulling back. This is evidenced by the weak performance in retail stocks more generally. In fact the SPDR Consumer Discretionary ETF (NYSEARCA:XLY) — which tracks the shares of companies that perform well when consumers are spending more money — is down 5 percent for the year. When consumers stop shopping at expensive retailers, they start shopping at discount retailers such as Wal-Mart and Dollar General.
Given these points, I suspect that if the stock market remains weak that the discount retail stocks will perform well, at least on a relative basis.
However, before jumping in, keep in mind that while these have been solid businesses they are very difficult to operate. One of the past leaders in the dollar store industry — Family Dollar — has recently seen weakness and it is being forced to close down stores in order to protect its margins. The stock has been generally weak. While other companies such as Dollar General and Wal-Mart have been stronger, we have also seen their margins compressed, and even a small managerial slip up can seriously harm these companies' profits.
The best way to get exposure to the discount retail sector is to simply buy Wal-Mart shares. Wal-Mart may not have the lowest prices in the industry, but it does have an incredible network of distribution centers and connections with manufacturers in China that ensure that the company remains America's leading discount retailer. The company also trades at a lower price to earnings multiple than its dollar store counterparts — 16 times earnings versus 17-18 times earnings. This is only a slight discount but that can lead to large returns going forward.
Ultimately, despite claims of an economic recovery a lot of consumers continue to struggle. Therefore, they are more likely to shop at discount retailers. Whenever we have weakness in the stock market, investors are reminded of this fact and they start to bid up shares of Wal-Mart and its peers. This is happening now, and for investors who want stock market exposure but who are concerned about economic weakness, these stocks offer an intriguing opportunity.
Disclosure: Ben Kramer-Miller has no position in any of the stocks mentioned in this article.
More From Wall St. Cheat Sheet: