To J.C. Penney's Board, Ackman Has Uttered Fighting Words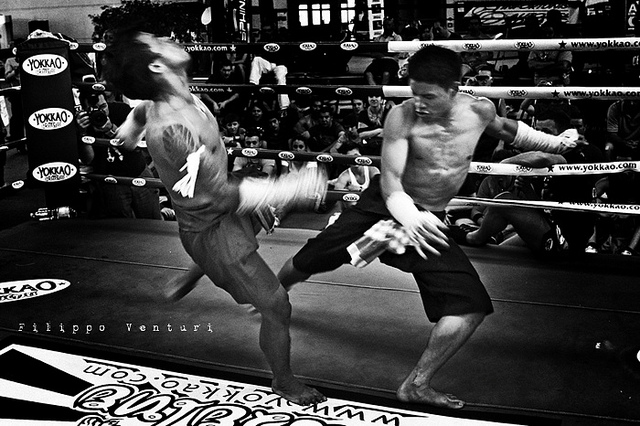 Pershing Square Capital manager William Ackman – J.C. Penney's (NYSE:JCP) largest shareholder, with an 18 percent stake and member of the retailer's board of directors — is known to be a controversial figure. He caused a noisy dispute last week with other members when he publicized two letters addressed to the board that urged them to find a new chief executive in 30 to 45 days. Now, sources familiar with the company's business told The Wall Street Journal that the board is considering taking action against Ackman for disclosing confidential boardroom deliberations.
In a missive dated August 8, Ackman, who has lost close to $600 million on his investment in the company, wrote that he is "very concerned about the future of J.C. Penney." Given "the scale of J.C. Penney, the seriousness of the issues it faces, and the complexity of its business," he argued that the next chief executive should have "extensive, ideally department-store retail experience, strong operational skills, and a strong public company track record."
J.C. Penney Chairman Thomas Engibous responded to Ackman's demand with a press release full of support for current chief executive Myron "Mike" Ullman, in which he said the other directors were "extremely disappointed" with Ackman for releasing the letter to the public. But the activist investor was not through with his assessment of the company's managerial problems. He said in a second letter that the board has ceased to function effectively because information is not being properly shared with the board, and the board does not have access to independent advice.
Ackman's demand prompted the board of directors to confer by telephone on Sunday afternoon so that they could formulate a response. The Journal's sources said that board did not take any immediate action with regards to Ullman, although the "situation remains fluid." However, the board did make an assessment of Ackman. According to the publication, the directors found his actions to have "crossed the line" and made him a "rogue" director, a term that does not have any legal significance but does emphasize the level of concern.
While his actions may have troubled directors, it is questionable that Ackman violated his duty to the company from a legal perspective, Charles Elson, head of the Weinberg Center for Corporate Governance at University of Delaware's business school, told the Journal. The board does have options — it could form a special committee that functions as a de facto board and exclude Ackman. But Ackman would then likely sue the company on the basis that the committee "keeps him from carrying out his fiduciary duty," Elson explained. "They have to learn to live with each other—one way or another."
Of course, the board could also refuse to renominate Ackman for the board of directions when he comes up for re-election at the 2014 annual meeting.
Ackman's complaints about the company's management and concern for its future are not overblown. Ron Johnson, the former Apple executive who Ackman installed as chief executive, attempted to remake the company's image — but the results of his efforts were a 25 percent plunge in revenue, a 50 percent decline in stock price, and a 13 percent drop in customer traffic. After the board ousted Johnson in April, he was replaced with his predecessor Mike Ullman, who Ackman helped pushed out.
Ackman was unhappy with signs that indicated Ullman would be more than an interim leader and Engibous's comments supported that conclusion. "Mike is the right person to rebuild [J.C. Penney] by stabilizing its operations, restoring confidence among our vendors, and getting customers back in our stores," he wrote in the press release.
Last month, Ackman threatened to sell his stake if the company did not begin the search for a new chief executive. The board began the search process three weeks ago, but Ackman believes a new leader can be found more easily and quicker than the months-long time frame company has laid out. In the letter released to CNBC, he said the number of candidates for the position are limited, so any hiring process should not take long. "Mike Ullman was hired as an interim CEO to help us complete the financing and stabilize the company, before searching for a new chief executive," Ackman told the Financial Times. "Delay is holding the company back."
Follow Meghan on Twitter @MFoley_WSCS