To Succeed, Obamacare Needs This Group On Board
While the debate continues to rage over whether President Obama's Affordable Care Act will be good or bad for the country, one group has remained out of the spotlight: the uninsured young. ACA legislation clearly targeted groups like this one, whose inability to afford coverage leads to emergency room visits that drove up the costs for every citizen. Now that ACA implementation is ahead, the Obama Administration is determined to get the uninsured young on board in a move that could lead to success for the healthcare initiative.
Reuters reports that the president's team will launch a campaign to educate the estimated 2.7 million people in this group who would be able to sign up for coverage (studies indicate more than 17 million young Americans are uninsured). Because of the complexities of the law, many are unaware of their options, while many don't know what penalties exist for not joining, as well as how much they'd cost. Getting uninsured young people (aged 18 to 35) to join the program is considered crucial because of the high number of uninsured elderly who are certain to get on board as soon as coverage is available.
David Morgan notes in the Reuters article that exchanges depend on the participation of the young who don't need medical treatment often and whose insurance is therefore far cheaper to subsidize. Uninsured citizens will be able to get private insurance on the online marketplace and benefit from pricing that is pegged to their income. Because many in the 18 to 35 group haven't been concerned about insurance, Obama's team must get the word out about what ACA offers them.
To pull off this feat, the Obama team is falling back on campaign methods such as social media messaging and grass-roots outreach. The administration is considering its efforts to reach the young and uninsured as essential to success of the program overall. Partisan posturing and attempts to repeal the law have made it difficult for many to understand what the law does for individuals (rather than business owners or corporations), yet the education effort will have to overcome these hurdles.
Critics of the president have suggested he hasn't done enough to push back against the clamor surrounding ACA legislation. With the power of the White House communications team behind him, should more of the group so critical to the law's success know it's not all about businesses? Obama is planning to increase efforts using the bully pulpit to address what has been called misinformation about the law and its intentions. The president's approach is expected to be an extension of the "soft-sell" tactics he's used to date.
Here's how the market traded on Monday: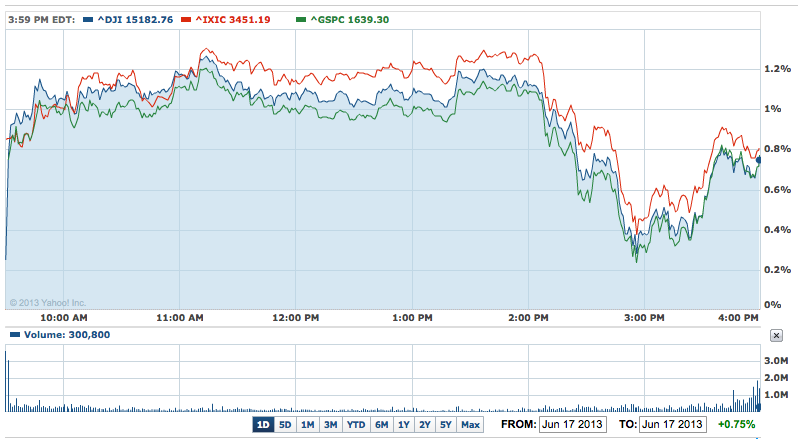 Don't Miss: 9 Worst Professions to Pay Off Your Student Loans.