Tonix Pharmaceuticals: A Long-Term Growth Story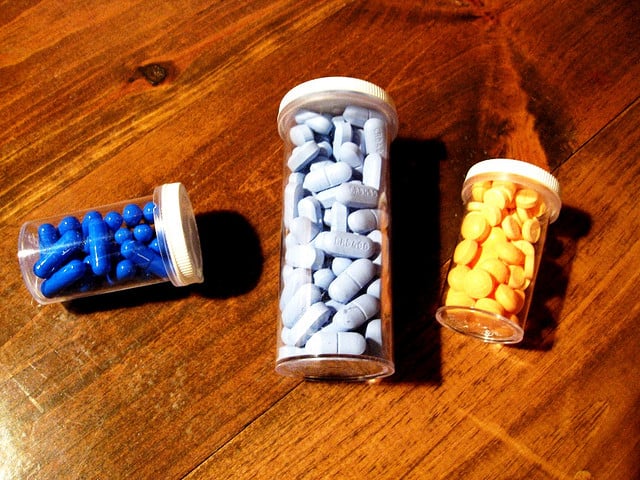 As biotechnology stocks continue to impress, investors may want to consider a micro-cap company that has the potential for significant returns over the coming years. That stock is Tonix Pharmaceuticals (NASDAQ:TNXP).
Tonix Pharmaceuticals is developing innovative prescription medications for challenging disorders of the central nervous system.  The company is targeting conditions characterized by significant unmet medical need, inadequate existing treatment options, and high dissatisfaction among both patients and physicians. The company's technology platform has been shown to improve the quality of sleep in patients with chronic pain syndrome.
Over the past three months, shares of Tonix have surged by more than 350 percent as investors and institutions have begun to realize the potential that the company's technology possesses. Meanwhile, the company is currently evaluating TNX-102 SL for the treatment of fibromyalgia and post-traumatic stress disorder (or, PTSD.) Fibromyalgia is a common syndrome in which a person has long-term, body-wide pain and tenderness in the joints, muscles, tendons, and other soft tissues. It is also linked to fatigue, sleep problems, headaches, depression, and anxiety.
TNX-102 is being developed as an under-the-tongue tablet that allows the body to rapidly absorb cyclobenzaprine. Cyclobenzaprine is a muscle relaxant that works by blocking nerve impulses (or pain sensations) that are sent to your brain. It is currently used in two FDA-approved muscle relaxants.
One of the primary reasons why TNX-102 SL is likely to be successful is because the safety component has already been addressed. Several large clinical studies have already confirmed that cyclobenzaprine is safe and tolerable. Some of the most common side effects of using cyclobenzaprine include blurred vision, dizziness, drowsiness, and dryness of mouth.
Patients may wonder if they can get the same effect by crushing cyclobenzaprine and placing the crushed powder under their tongues. Unfortunately, the answer is no. TNX-102 SL contains a proprietary design and formula that Tonix believes will be able to deliver an improved tolerability and efficacy profile as compared to other generic cyclobenzaprine products such as Flexeril, Amrix, and Fexmid.
In September 2013, Tonix announced that it was initiating enrollment in its pivotal Phase 2b BESTFIT trial of TNX-102 SL in patients suffering from fibromyalgia. The trial will be a randomized, double-blind trial and is expected to enroll approximately 120 patients who will be randomized 1:1 to receive either TNX-102 SL or placebo tablets, taken under-the-tongue at bedtime, daily for 12 weeks. Tonix expects report the top-line results in the second half of 2014.
In addition to treating fibromyalgia, the company is also evaluating TNX-102 SL for the treatment of PTSD. Similar to fibromyalgia, PTSD is a disorder in which non-restorative sleep leads to next day symptoms including pain. If TNX-102 SL can increase restorative sleep, it should be able to vastly improve the next day symptoms experienced by PTSD patients. Tonix expects to begin a Phase 2 trial of TNX-102 SL for the treatment of PTSD in 2014.
Tonix Pharmaceuticals is currently valued at $88.5 million, which would appear to be miniscule compared to the potential of TNX-102 SL. In 2010, the Fibromyalgia market was estimated to be worth $1.7 billion with an expectation that it would reach $2.4 billion by 2018.  While it would be unrealistic to expect Tonix to capture all of that market, the company certainly should be able to capture a large percentage with an FDA approved TNX-102 SL. Investors can consider the PTSD an added bonus.
With lots of important catalysts set to take place in 2014, investors shouldn't wait much longer before initiating a position in Tonix Pharmaceuticals. This company appears poised to break out sooner, rather than later.
More From Wall St. Cheat Sheet: