Top 5 Female CEOs Bringing Home the Bacon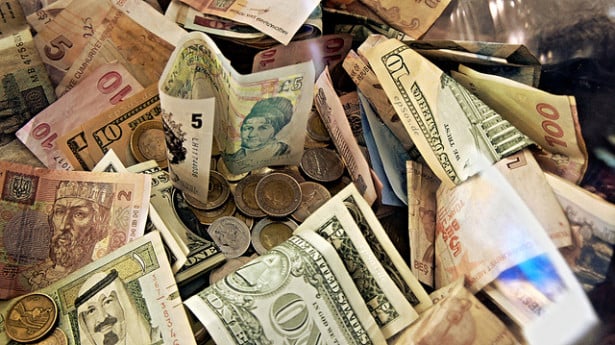 Getting to the rank of CEO in a company is a pretty impressive feat, and doing so in a major company is even more so. However, sitting up there in the big leather swivel chair of corporate America as a woman is a major rarity. So let's take a moment to appreciate the career successes and subsequent fiscal successes of the top paid women in the position of Chief Executive Officers. These women are really bringing home the bacon.
1. Irene B. Rosenfeld
The top-payed female CEO position goes to Irene Rosenfeld, according to Forbes list of America's Highest Paid Chief Executives. Rosenfeld has been at at Kraft Foods (NASDAQ:KRFT) for 6 years as a CEO the entire time. At 58, she was ranked second in the Food Drink & Tobacco industry, and made the Wall Street Journal's list of the top fifty women to watch for back in 2008. Rosenfeld makes $1.54 million in her yearly salary — that's 0.54 million more than the median for her industry.
In an interview with ABC News, Rosenfeld spoke about her position as Kraft's CEO, saying that progress still needs to be made regarding women in power. "There's still not enough diversity of any kind in our boards, in our companies, and certainly in our leadership, and we all have a particular obligation to continue to bring those behind us along with us. There's no question that our companies will benefit as a result," said Rosenfeld. "I was most encouraged when I and a number of my colleagues moved in the CEO roles that there wasn't a lot of talk about the fact that we were women. There was a lot of discussion about the fact that we were very competent business people," said Rosenfeld. Her total yearly compensation rings in at $25.37 million.
2. Carol M. Meyrowitz
Carol Meyrowitz, CEO of TJX Companies (NYSE:TJX) — one of the largest retail outlets in the U.S. — comes in second with a total yearly compensation at $16.45 million. She became the CEO of the company after 24 years there, and in 2006, made CNN Money's 50 most powerful women in business list at number 26. Her yearly bonus totals $2.43 million, 0.24 million more than the median retail CEO, according to Forbes.
3. Indra K. Nooyi
Named President and CEO of PepsiCo (NYSE:PEP) in October of 2006, while taking on the role of Chair in 2007, Indra Nooyi is married with two daughters, a member of the PepsiCo Board of Directors, the U.S./China Business Council, the U.S./India Business Council, and was put on the U.S./India CEO forum by the Obama Administration — according to her company's website. A busy lady, to say the least.
She has a B.S. from Madras Christian College, an M.B.A from the Indian Institute of Management, and a Masters of Public and Private Management from Yale. At 56, she ranked tenth in the Food Drink & Tobacco Industry with a salary $0.58 million above the median, ringing in at $1.58 million, with a total yearly compensation of $13.12 million, according to Forbes.
4. Andrea Jung
The CEO of Avon Products (NYSE:AVP) for 12 years and running, Andrea Jung pulls in a five year compensation of $49.66 million and a yearly compensation of $12.01 million.
"I'm the daughter of two immigrants, so I grew up in a very authentic Chinese household with a lot of traditional values, but they were ahead of their time. I had a grandmother and a mother who used to tell me from when I was extremely young that girls could do anything boys could do," said Jung, in an interview with Makers. She worked in executive positions at both Bloomingdale's and Neiman Marcus as well.
"I remember through most of my career being either one of or the only woman around an executive table," said Jung, but noted that when she was interviewing at the company at the start of her career there, the previous Chair James E. Preston had told her that, "Avon is a company that is mostly about women, and we should be one of the first companies some day to have a woman running this company."
5. Patricia A. Woertz
Patricia A Woertz has been CEO of Archer Daniels (NYSE:ADM) for the past six years, and makes $11.50 million in yearly compensation. A graduate of Penn State University in 1974, Woertz helped the company make significant progress during her time there, leading "the company to record financial results," according to Archer Daniel's website. Woertz was ranked the top woman CEO in the Fortune 500 global listing, according to CNN Money.
It is interesting to note the fields that these top women are found in –  Food Drink & Tobacco, Retailing, Food Drink & Tobacco, Household & Personal Products, and Food Drink & Tobacco. While it in no way lessens the impact of their accomplishment, the narrow areas in which women CEOs are found is indicative of more work — and more women — needed in business today.
Don't Miss: 7 Insights the NSA Chief Wants You to Know.