Tower International Enters New Credit Facility and 3 Stocks That Hit 52-Week Highs
TravelCenters Of America (AMEX:TA): Closing price $12.24
TravelCenters of America has reached an agreement with Shell Oil Products U.S. through which to build and operate a network of natural gas fueling lanes at TravelCenters locations along the United States Interstate Highway System. Pursuant to the terms, Shell will construct a minimum of two natural gas fueling lanes for large, over-the-road trucks as well as related storage capacity at as many as 100 TA and Petro Stopping Center locations, at Shell's expense, within a few years. Beyond that, Shell will provide natural gas fuel to these locations, and Shell and TravelCenters will separately market natural gas fuel to their respective customers.  Shares closed up 9.58 percent on Wednesday at $12.24, and have been traded in a 52-week range of $4.18 to $11.17.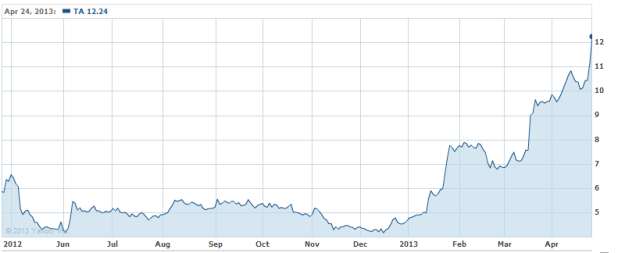 Tower International (NYSE:TOWR): Closing price $15.99
The integrated global manufacturer of engineered structural metal components and assemblies has entered into a new credit facility that provides for a term loan in a total amount of $420 million, with a maturity date for the term loan of April 23, 2020. The term loan will bear interest at an alternate base rate plus a margin of 3.50 percent or the Adjusted LIBO Rate plus a margin of 4.50 percent. Shares closed up 7.53 percent on the day at $15.99, having been traded in a 52-week range of $6.00 to $14.99.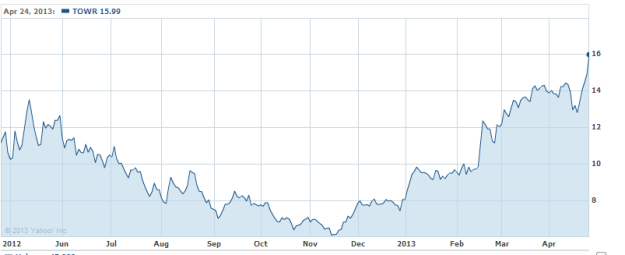 Usana Health Science (NASDAQ:USNA): Closing price $53.47
Usana recently reported the addition of a prenatal product to its extensive line of quality nutrition products. The new product, BabyCare Prenatal Essentials, contains USANA's Prenatal Mega Antioxidant vitamin supplement and Prenatal Chelated Mineral supplement along with added iron to help support a healthy pregnancy for the mother and healthy growth and development for the infant. Shares closed up 6.3 percent on the day at $53.47, and have been traded in a 52-week range of $30.51 to $52.79.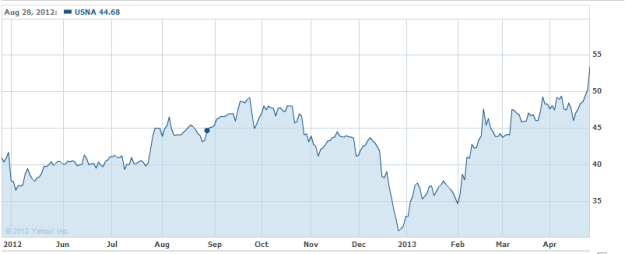 WSP Holdings (NYSE:WH): Closing price $3.09
WSP has announced that its board named Badrul Feisal bin Abdul Rahim as a director, effective April 10th to replace Syed Hisham bin Syed Wazir, who had stepped down from the board.  Syed Hisham affirmed that there existed no disagreements between himself and the firm. Badrul Feisal will serve on the company's board as vice chairman. WSP is a Chinese manufacturer of API and non-API seamless casing, tubing and drill pipes employed in oil and natural gas exploration, drilling and extraction. Shares closed unchanged on Wednesday at $3.09, having been traded in a 52-week range of $1.03 to $3.10.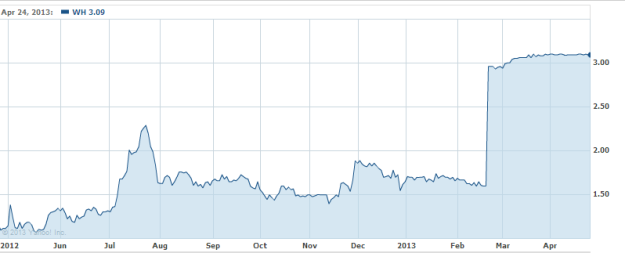 Don't Miss: Can Amazon Compete in This New Arena?