Toyota May Stay King for Now, But the Crown Is Breaking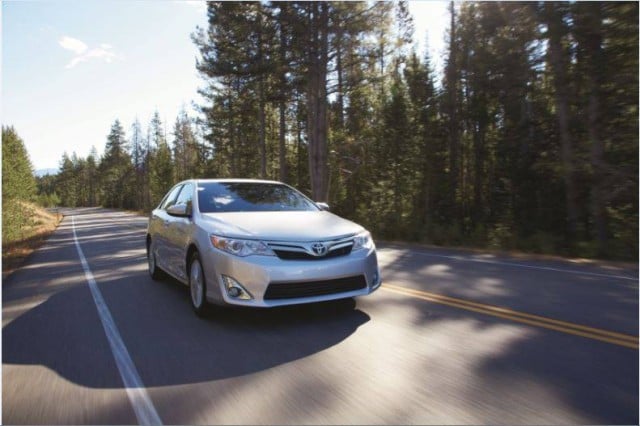 About halfway through the year, executives with the Toyota Motor Corp. (NYSE:TM) made it clear that they were committed to ensuring that the Camry would stay America's best-selling car for 2013 — despite facing some of the most difficult competition that the car has seen in years.
Now, in early December, it looks like the executives made good on their promise. With just a month left of the year, the Camry is comfortably situated to remain as the best selling car. For those keeping score, it'll be the Camry's 12th consecutive year wearing the crown.
What doesn't look as comfortable, however, is the Camry's not-as-near future. Toyota has gone to great lengths and has pulled out all the stops to make sure the Camry stays on top, which is working — for now. Toyota sold 30,386 Camrys in November, bringing its total for the year to 378,520 units, or 44,163 more than the Honda (NYSE:HMC) Accord. At the same period last year, the Camry's lead over the Honda was a far wider 71,035 units.
A weaker yen has allowed Japanese manufacturers to play fast and loose with their discounting activities and promotional programs, which Toyota has all but taken advantage of. Though Ford (NYSE:F) accused Toyota of being more aggressive about it last month, Toyota denied that it changed anything.
"Pretty much consistent to what we've been doing all year. We didn't do anything out of the ordinary," Bill Fay, Toyota division group vice president, is reported as saying. "We continue to look at incentives as very tactical. We kind of regionalize our incentive approach so we can maximize the efficiency of those."
Don't Miss: 4 Ways Honda Is Building the Perfect Car Factory.