Toyota Raises Profit Forecast and 4 Auto Stocks Making Headlines Now
Ford Motor Co. (NYSE:F):  Current price $13.18
According to Bloomberg, automakers from Ford Motor Co. to Audi and Jaguar Land Rover (NYSE:TTM) are using record amounts of aluminum to replace heavier steel, providing relief to producers of the metal that are  facing excess supplies and depressed prices.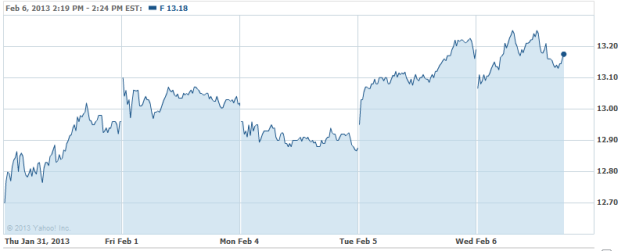 General Motors Company (NYSE:GM): Current price $28.48
According to the Economic Times, General Motors India is hoping that they will break even financially within four years. The company began operations there about 17 years ago. "Our operations in the country are not profitable at the moment," said Chief Financial Officer of GM India Anil Mehrotra.
Are these stocks a buy or sell? Let us help you decide. Check out our Stock Picker Newsletter now.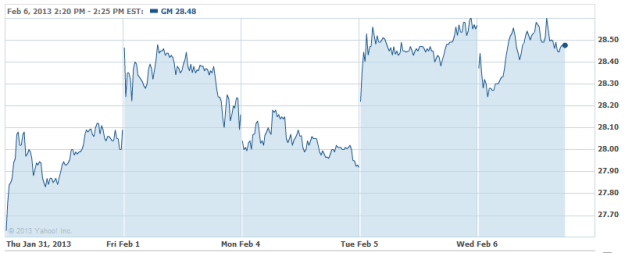 Toyota Motor Corporation (NYSE:TM):  Current price $102.28
Lifted by strong sales in the United States and a weaker yen, Toyota Motor Corporation raised their profit forecast for the full financial year by 10% to 860 billion yen. The world's largest automaker recorded a return to profit levels that they had not seen in years.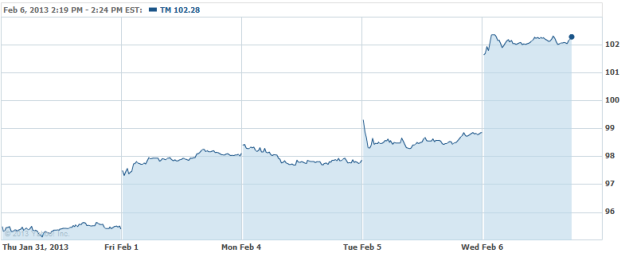 Honda Motor Co., Ltd. (NYSE:HMC): Current price $38.09
According to Nikkei, Honda Motor Co., Ltd.'s Thai unit will invest 20.06 billion Thai baht ($673.9 million) to construct a second assembly plant and expand production capacity at their existing plant in Thailand.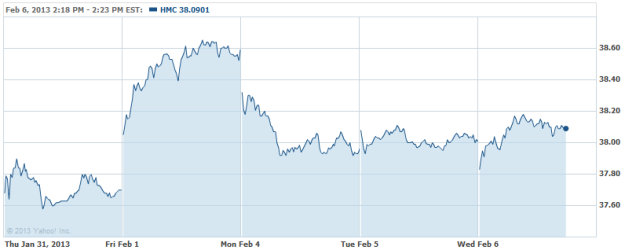 Tesla Motors, Inc. (NASDAQ:TSLA):  Current price $39.26
After winning Motor Trend's "Car of the Year," Tesla Motors has become a serious player in the car business. Even after electric vehicle whiffs from General Motors, Nissan, and Ford, the company continues to line up customers as fast as they can make products.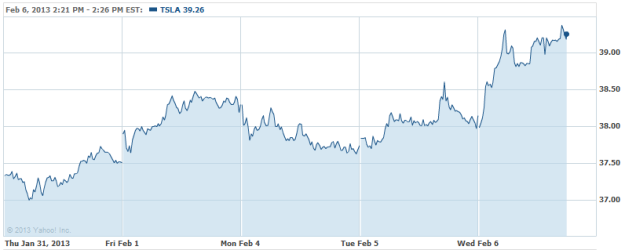 Don't Miss: Will Cost-Cutting Be Enough for the USPS?