Toyota Seeks Help from DirecTV to Advertise All-Electric RAV4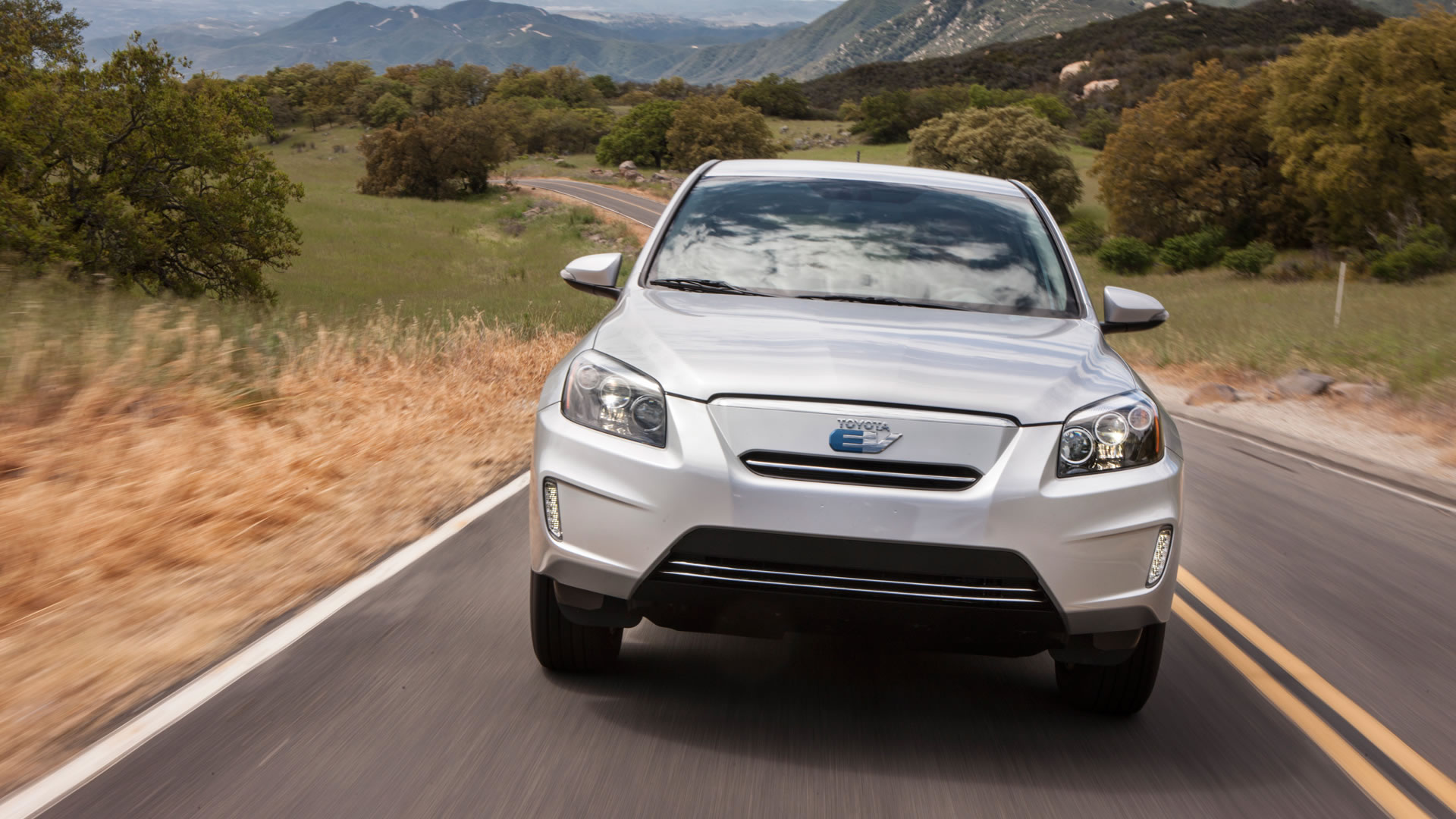 DirecTV (NASDAQ:DTV) is teaming up with Toyota Motor Corp. (NYSE:TM) to experiment with a new type of pay-TV ad-targeting called dynamic advertising, which will allow Toyota to directly advertise to the customers it believes would be most likely to purchase one of its new all-electric RAV4 crossovers, according to a report from Bloomberg.
Dynamic advertising allows advertisers and pay-TV companies to directly target potential customers with specifically tailored ads, instead of showing more broadly categorized advertisements based on the typical age and gender viewing a specific program, the publication reports.
For example, dynamic advertising could allow a pay-TV service to recognize a male viewer who happens to enjoy Oprah, and so will run male-targeted ads during Oprah's show for that particular viewer instead of having him sit through the typically female-centered ads that show during that program. This will allow companies to better reach the customers they're looking for, instead of blindly running commercials to people who will likely be uninterested, which makes ad space on pay-TV much more valuable.
Toyota will use dynamic advertising to target tech-savvy customers that are quick to move to new technology and thus will be more likely to purchase an all-electric vehicle than the average consumer. Since the $50,000 electric vehicle is only being sold in California — in Los Angeles, San Francisco, and San Diego — for now, the ads will only play for those customers who have shown the tendency to purchase new gadgets in those areas.
DirecTV uses marketing data firms that collect information about the pay-TV service's subscribers using information from credit card purchases to get a better picture of what type of products specific customers would be interested in. While dynamic advertising will help Toyota better target customers likely to buy an EV, much more is at stake for DirecTV and other pay-TV services that are fighting to stay relevant as online-based TV becomes more popular and more people opt for cheaper streaming services like Netflix (NASDAQ:NFLX).
Companies like Intel (NASDAQ:INTC) and Google (NASDAQ:GOOG), among several others, are looking to more directly challenge cable and satellite TV by developing pay-TV services that look like traditional TV but are accessed via the Web, which would allow advertisers to obtain more specific information about viewers. Intel has already been in talks with content providers for its service, which seeks to directly compete with DirecTV and other pay-TV providers like Netflix and Hulu by offering more traditional programming with a higher price tag. Intel's advantage is that by running TV through the Web, it can cull more detailed information about its viewers; thus, its ad-space is more valuable.
Dynamic advertising is cable and satellite's way of trying to keep up with that competition. According to research from IHS cited by Bloomberg, this year is the first that pay-TV subscriptions will decline, which means wringing more money out of advertisers is crucial for a company like DirecTV to stay afloat.
Follow Jacqueline on Twitter @Jacqui_WSCS
Don't Miss: 7 Cars to Hide Away From the Kids.