Toyota: Time to Dump These Vehicles?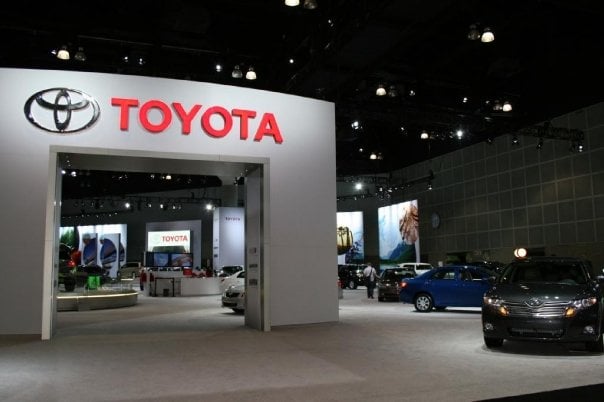 Toyota (NYSE:TM), the world's largest automaker, produced record results in the first half of the current fiscal year. However, much of that success — net income rose from 548.2 billion yen ($5.24 billion) to 1 trillion yen ($10 billion) in the six-month period ended September 30 — was due to "Abenomics."
In order to strengthen the economy of Japan, Prime Minister Shinzo Abe implemented a series of measures like aggressive quantitative easing by the Bank of Japan, an increase in public infrastructure spending, and the devaluation of the yen. Japan's tremendous monetary initiative was aimed at turning around decades of slow or negative economic growth, and with a weaker yen, the company can export its vehicles to American buyers at prices that are difficult for its U.S. competitors such as General Motors (NYSE:GM) and Ford (NYSE:F) to match.
Both GM and Fiat-owned (FIATY.PK) Chrysler went through government-backed bankruptcies and Ford underwent a tough restructuring, which helped them align their costs with Toyota. But those gains are currently being undercut by the currency shift.
However, Toyota's relative strength does not mean the automaker has no need to streamline its vehicle lineup. In a recent interview with WardsAuto, Bill Fay — a group vice president and general manager of Toyota Motor Sales USA — said the company examined its U.S. roster over the past year and decided to make a few cuts.
Toyota already announced it would discontinue the FJ Crusier, a vehicle designed to reflect the styling and off-road performance of the original Toyota FJ40 Land Cruisers. Its production at the automaker's Hamura, Japan, assembly plant will be discontinued in mid-2014. Selling just 11,826 units this year through November, FJ Cruiser sales were 2.6 percent below year-ago levels, according to WardsAuto data.
"FJ Cruiser was nearing the end of its lifecycle," Fay said to the publication. "It's a great niche vehicle and people that buy it have a tremendous amount of passion and emotion for the vehicle. But I think volumes are just down to a level where long term (it doesn't make sense) to make a next-generation investment in it and bring it up to environmental and safety standards."
Toyota's FJ Cruiser is not the only vehicle in the company's lineup with shrinking sales numbers. Sales of the mid-size Veneza crossover sport utility vehicle have also declined in recent years, making it another possible candidate to be cut from the automaker's lineup. After delivering a record 54,410 units in 2009, sales decreased in each of the following two years before rebounding slightly in 2012, per WardsAuto data.
So far in 2013, sales are down 12.8 percent. However, Fay told the publication that Toyota has no plans to stop Venza production because it occupies a competitive segment. "We expect to continue to sell it and some months it will be up and some it will be down," he in an interview with WardsAuto. "We expect to have a good December with it and turn the corner into next year.
Similarly, the subcompact Toyota Yaris, which is manufactured in France, has underperformed in recent years. So far in 2013, sales have amounted to 20,741 units, a 27.4 percent drop from 2012. Yaris sales are even more deplorable when compared to the Nissan (NSANY.PK) Versa, which regularly sells more than 100,000 units per year, making it the segment-leading vehicle. Yet Fay told WardsAuto that the company has a "good plan" for the Yaris.
Last month, it was reported that Mazda (MZDAY.PK) would be manufacturing a "B-segment" vehicle for Toyota to sell in the United States, which would replace the Yaris. That deal could be the plan to which Fay was referring, but it is still unknown whether the car will carry the Yaris nameplate.
As for the vehicles Toyota is currently reworking, the new Corolla is chief among them. The automaker is also looking to boost sales of the Toyota RAV4 EV, which was developed in conjunction with Tesla (NASDAQ:TSLA). Still, the electric vehicle has yet to catch on with customers, and the Japanese automaker expects to sell just 2,600 units in the next two years, WardsAuto reports.
More from Wall St. Cheat Sheet:
Follow Meghan on Twitter @MFoley_WSCS