Trademarks Slow Tesla's Drive to China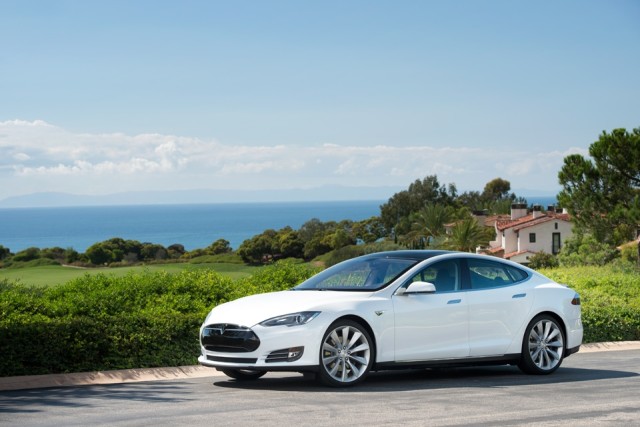 As if launching a new product into a new market wasn't difficult enough on political, bureaucratic, and technical levels, Tesla Motors (NASDAQ:TSLA) has a whole other problem to cope with: Chinese patent trolls.
Tesla's problem is not new phenomena to entering the Chinese market. Want China Times reports that Apple (NASDAQ:AAPL) faced similar problems when it executed the launch of its products in the country: the "iPad" name had already been filed and protected by the Chinese computer monitor maker Proview. In order to be able to sell its tablet in the country under its rightful name, Apple payed Proview $60 million for rights to the name.
Adding to its lack of electric vehicle infrastructure, zero government subsidies for electric vehicles, and other challenges that Tesla faces, it appears that the company name — Tesla — has already been protected in China by a party that is not the Fremont, California-based electric vehicle manufacturer, according to Want China Times.
Zhan Baosheng successfully registered the "Tesla" trademark for land, air, and marine transportation vehicles in 12 categories in 2009, just a year after Tesla began selling its electric two-seater Roadster. Qiao Weiwei successfully registered "Tesla Motors" as a trademark in China before selling it to the carmaker on May 6, but the trademark covers only rail vehicle, sleighs, airplanes, and ships. It is not applicable to finished car and auto parts, Want China Times reports.
CEO Elon Musk has apparently offered 2 million yuan ($326,000) for the rights, but Zhan Baosheng wanted 100 times this amount, the publication said in a report. However, Tesla does have some weight in its corner.
After hiring a legal team to address the situation, it appears that Tesla may have the option of requesting that China's Trademark Office cancels Zhan Baosheng's trademark ownership, as the trademark has not been made use of for three consecutive years. Under those terms, Zhan would then have to produce proof of having used the trademark in marketing, production or sales, or risk losing the registration.
Once that's all sorted out, Musk and the rest of the Tesla team can tackle the issue of what to do with websites tesla.com.cn and teslamotors.com, since both are also registered and owned in China.
Don't Miss: 9 Great Cars for the Concrete Jungle.