Transocean Engineer Testifies in BP Trial and 3 More Hot Stocks
BP (NYSE:BP): An engineer from oil rig construction firm Transocean (NYSE:RIG) testified on Tuesday that BP never explained its decision not to deploy a well-capping method that his team had developed in 2010 to respond to the blowout of the Macondo well that resulted in the Gulf of Mexico spill. He also vocalized his surprise at BP's decision to pursue alternatives, as it seemed to be a sudden turnaround after days of steady progress.

BlackBerry (NASDAQ:BBRY): BlackBerry is expecting to take in at least $400 million in charges until the end of the year as part of a restructuring effort in which it's cutting a 40 percent hole in its workforce, the company said on Tuesday. The figure is higher than an initial estimate of $100 million. Additionally, a lack of apps in its store and the Fairfax offer to take BlackBerry private have reportedly hurt demand even further.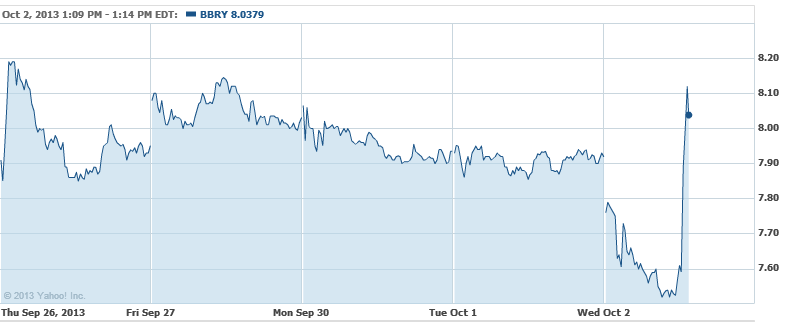 Barclays PLC (NYSE:BCS): Societe Generale has brought Barclays from Hold to Buy, helping the latter's shares move up slightly in an otherwise slow trading day. Seeking Alpha adds that Barclays quickly recovered from the Libor story and CEO Robert Diamond's resignation last year but has been unable to gain much ground in 2013.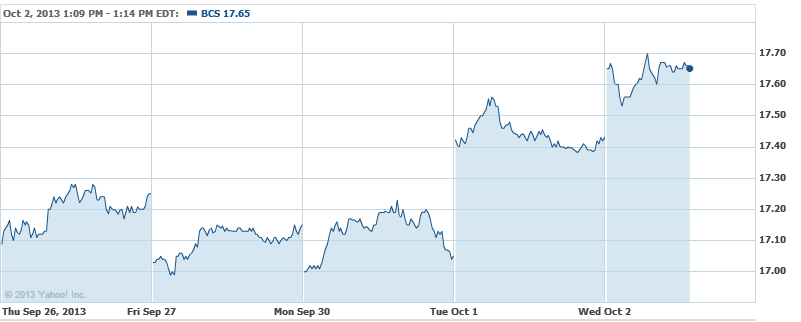 Lululemon Athletica (NASDAQ:LULU): The Louisiana Sheriffs Pension & Relief Fund, hoping to make some gains from its holdings in Lululemon, will be the lead plaintiff in a lawsuit against the apparel maker over accusations that the company didn't disclose its yoga pants defects fast enough. The fund intends to ask a judge for class-action status to rope in all the Lululemon shareholders of record between March 21 and June 10 of this year.

Don't Miss: Disney Welcomes 427 Part-Time Employees Into the Full-Time Line.