Treasury to Congress: You Have Until Labor Day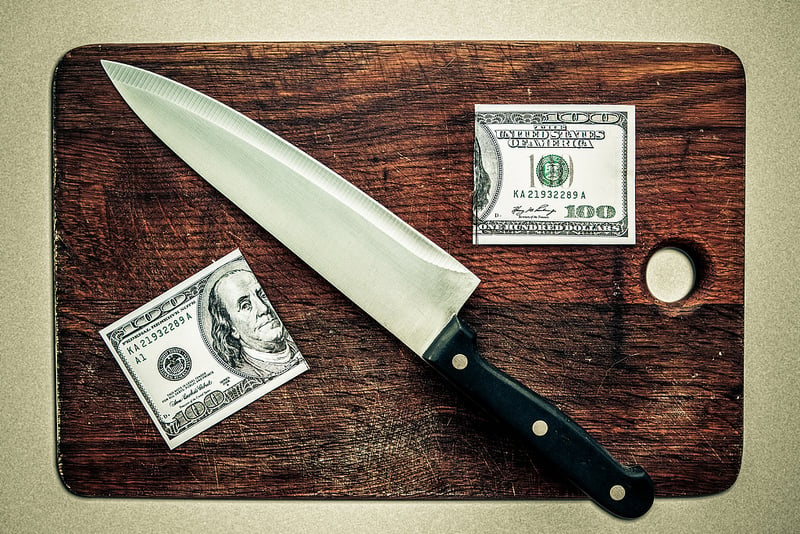 The U.S. Department of the Treasury issued its fiscal third-quarter refunding statement Wednesday. The Treasury will issue $72 billion in securities to refund approximately $69.6 billion worth of notes maturing on August 15, raising about $2.4 billion in new cash. The offering is for the same amount as the fiscal second quarter, which refunded $59.6 billion worth of securities and raised $12.4 billion in new cash.
The refunding announcement is most pertinent to bond traders who are interested in knowing the supply of Treasuries headed for the market. This quarter, the securities issued will be $32 billion in three-year notes, auctioned on August 6; $24 billion in 10-year notes, auctioned August 7; and $16 billion in 30-year notes, auctioned August 8. All auctions settle on August 15.
Perhaps more interesting than bond market housekeeping is a statement in the refunding report about the federal debt limit. The U.S. is operating on a deficit, and that means it has to constantly take on debt in order to finance its regular operations. On May 17, because the federal borrowing limit had been hit once again, the Treasury began financing the government through extraordinary — and temporary — measures.
"There are a number of factors including a strengthening economy and the impact of sequestration on the timing of outlays, together with the normal challenges of forecasting the payments and receipts of the U.S. government months into the future, that make it impossible to provide a precise estimate at this time on the duration of extraordinary measures," the Treasury said in its fiscal third quarter refunding statement. "Based on current projections of cash flows and extraordinary measures, it appears Treasury will have room to continue financing government operations so that Congress can address this when they return after Labor Day."
President Barack Obama took the stage at an Amazon (NASDAQ:AMZN) fulfillment center in Chattanooga, Illinois, on Tuesday to deliver the second in a series of speeches aimed at addressing the economic problems facing America's middle class and the looming budget debate, which already promises to be as politically dense and unproductive as the last round of negotiations. During his address, the president put a tax-and-spending proposal on the table.
"If we're going to break free of the same old arguments where I propose an idea and Republicans say no just because it's my idea, let me try offering something that serious people in both parties should be able to support," Obama said. "A deal that simplifies the tax code for our businesses and creates good jobs with good wages for the middle-class folks who work at those businesses."
While the bargain was the first tangible proposal to come from the most recent round of speeches, it didn't represent what most Republicans would call a bargain. The administration broke down Obama's tax proposal into four broad points: ending incentives for corporations to move jobs overseas, lowering the tax rates for businesses that create jobs within the U.S., providing increased tax incentives for manufacturers, and cutting taxes for small businesses.
Specifically, the president's plan would reduce the corporate tax rate from 35 percent to 28 percent and reduce the tax rate on manufacturers even further, to 25 percent. By closing loopholes alongside these changes, the plan is ostensibly revenue-neutral. However, the proposal provisions "one-time funds raised as we transition to a new tax system to support new investments."
The heart of Obama's investment program — again, ostensibly funded by a windfall from closing tax loopholes — is job creation and infrastructure investment. The overall investment plan seems to be an aggregate of several smaller programs like "fix-it-first," a $50 billion infrastructure program; the Rebuild America Partnership, a plan to partner federal, state, and local governments with businesses and private capital in order to move forward on infrastructure projects; and America Fast Forward Bonds, a program building on the framework of the Build America Bonds project and aimed at raising capital to invest in public infrastructure.
Perhaps most controversially, the president's investment plan includes an increase of the minimum wage from the current federal minimum of $7.25 per hour to $9 per hour and indexing it to inflation.
This debate is contextualized by America's tremendous debt burden. However, between the fiscal cliff tax deal and the sequester, the cumulative budget deficit so far in 2013 is relatively small compared to 2011 and 2012.
Don't Miss: 5 Hard Truths About Saving for College and the Cost of Education.