Trials Over BP's Texas Refinery Emissions Begin: 4 Out of 48,000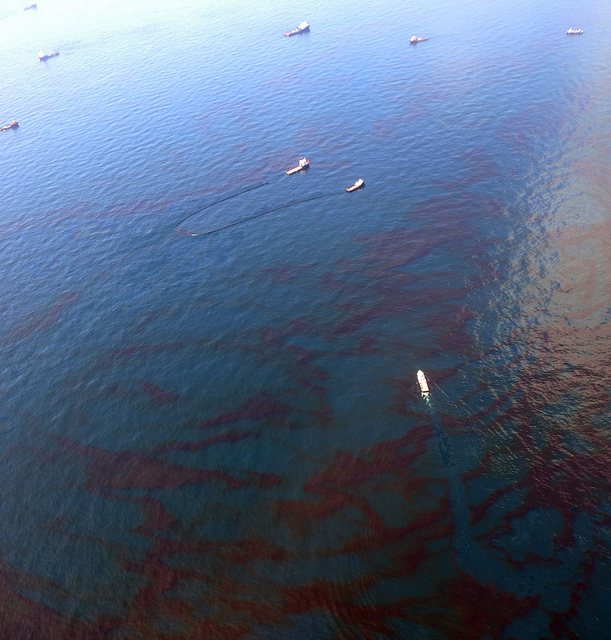 BP (NYSE:BP) was in the courtroom Wednesday for the first four of many civil lawsuits — 48,000, to be exact — filed against the company for the refinery it owned in Texas City, Texas. Though BP sold the refinery and related assets on February 1 to Marathon Petroleum Corp. (NYSE:MRO) for $2.5 billion, the repercussions the British oil company is facing from the problematic entity are still far from over. In fact, they're only just beginning.
According to Reuters, a Texas jury in Galveston is hearing arguments for the lawsuit, in which neighbors of the refinery allege that the release of toxic gases from the oil giant exposed residents to potential health dangers during a 40-day period in 2010.
The lawsuits were first filed in 2010, but BP maintains that neighbors were not harmed by emissions, explaining in a statement Wednesday, "Neither the community air-monitoring network nor the BP fence-line monitors showed elevated readings during April and May 2010 and we do not believe that any negative health impacts resulted from flaring at BP's Texas City refinery during this period."
The air emissions lawsuit is unrelated to the refinery's 2005 explosion that killed 15 workers, injured numerous others, and cost BP $2.1 billion in legal settlements, but that blast opened the door for thousands of lawsuits from Texas residents who have continued to protest what they see as BP's lax safety standards.
Now, according to Reuters, the plaintiffs are suing for $200,000 each from BP, and that comes on top of the $10 billion in punitive damages all 48,000 plaintiffs in the refinery lawsuits are also seeking. As The Wall Street Journal points out, the Texas City refinery has been a double-edged sword for BP and for Texas residents, too.
In the oil giant's heyday, the refinery employed thousands of people in a city southeast of Houston that is home to about 45,000 people. Texas's residents never were opposed to the refinery, but they largely protested what they consider BP's lax management of the oil giant — oversight that ultimately resulted in a refinery fire, explosion, and vapor leak.
BP has already had to pay regulators millions of dollars in fines and settlements for the refinery's damages, and the company has vowed to make improvements for future plants. But those in Texas City are already affected, and that's why they're now arguing for the money.
Those lawsuits, of course, also come on top of litigation BP is facing from its offshore oil spill that followed the 2010 explosion of the Deepwater Horizon drilling rig. Bloomberg reports that the British oil company will start the new phases of those court cases later this month in New Orleans. Meanwhile, the number of suits filed against BP continue to mount.
BP has already racked up about $42.4 billion in charges on its balance sheet related to the oil spill and explosion, and although the company is now in the process of attempting to curb the incoming suits, BP has met with very few who are sympathetic to the oil company's cause.
Don't Miss: Oil Spill Drama Not Enough? BP Also Faces Toxicity Claims.