Tuesday Morning Cheat Sheet: 3 Stories Moving Markets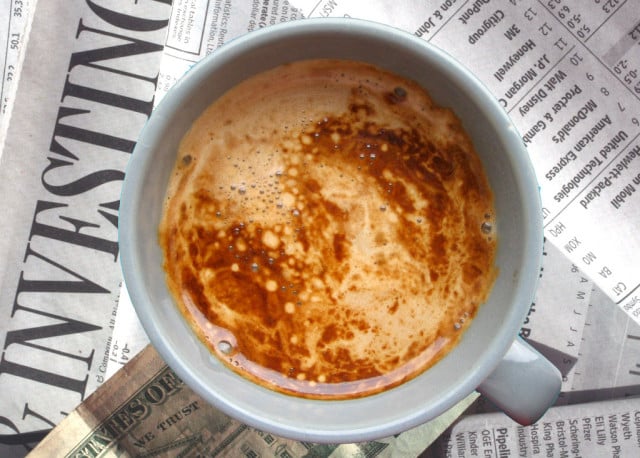 Markets were mixed in Asia on Tuesday. Ongoing concerns about central bank policy in both the United States and China — to say nothing of domestic monetary policy — helped drive Japan's Nikkei below 13,000, a 0.72 percent decline for the day. In Hong Kong, the Hang Seng edged up 0.21 percent after falling 2.22 percent on Monday, while the Shanghai Composite declined fractionally. Australia's S&P/ASX index edged down 0.28 percent.
Europe is up slightly, paring losses from yesterday as Chinese central bankers cooled liquidity concerns. The STOXX is up 1.38 percent, with the DAX and FTSE 100 are up over 1 percent as well.
U.S. futures are up, after positive durable goods data beat market expectations. The S&P 500 and NASDAQ are up around 0.5 percent, while the Dow is trading up 0.43 percent in pre-market action.
Here are three stories to keep an eye on:
1) China Sets the Tone: In many ways, credit conditions in China seem to be setting the tone for markets in the Europe and the United States. Much of the negative sentiment on Monday was attributable to concerns over the high cost of borrowing in China. These high costs appear to be weighing on already-stressed banks in the country, and could prove to be a headwind for overall economic growth.
The Shanghai Composite index declined 5.3 percent on Monday, and lost nearly 5 percent in intraday trading before recovering late in the day. The index is down nearly 20 percent since February. Investors appear to be reacting to comments made by the People's Bank of China calling the liquidity situation in the nation "reasonable" despite increases in the interbank lending rate.
Just last week, amid concerns that the money market was freezing up, the PBOC added 50 billion yuan ($8.2 billion) to the system through short-term liquidity actions.
The move was credited with generally stabilizing markets on Friday. The cash injection helped lower the one-day repurchase rate 384 basis points — or 3.84 full percentage points — to 7.90 percent. The seven-day rate fell 351 basis points to 8.11 percent. Both rates touched record highs on Thursday of 13.91 percent and 12.45 percent, respectively.
2) French Business Climate: The business climate in France increased slightly in June, according to the most recent report from France's National Institute of Statistics and Economic Studies. The group's index of business conditions, based on the results of a survey of businesses, increased 1 point to 86. This is still well below the index's long-term average of 100. Additionally, the turning-point indicator remained unfavorable.
Within the headline index, the manufacturing industry climate indicator increased 1 point to 93, and retail trade increased two points to 88. The building industry declined 2 points to 91, and services did not change at 84.
3) U.S. Durable Goods: Orders for durable goods were up 3.6 percent in May, according to figures released today. Market consensus prior to the report had the report only ticking up 3.3 percent. Auto orders fell slightly, while Boeing (NYSE:BA)  experienced 51 percent increase in aircraft orders.The report tracks the total value of new orders for long-lasting manufactured goods.
New home sales data is also scheduled for release today, and investors are keeping an eye on the numbers scheduled to release at 10:00 a.m. EDT. A modest increase is expected today, from 454,000 to 462,000.
The consumer confidence index is also scheduled for released alongside the the new home sales data, and Credit Agricole is predicting a slight downturn in the index from 76.2 to 75.5.
According to a note from Credit Agricole, "The preliminary June U. of Michigan Consumer Sentiment survey retreated from its highest levels in almost six years alongside the recent equity market volatility and rise in mortgage interest rates. Despite this pullback, the survey continues to show consumers' optimism about the future. We anticipate that the Consumer Confidence report will be impacted by similar themes which will lead to a slight index decline in June."