Tuesday Morning Cheat Sheet: 3 Stories Moving Markets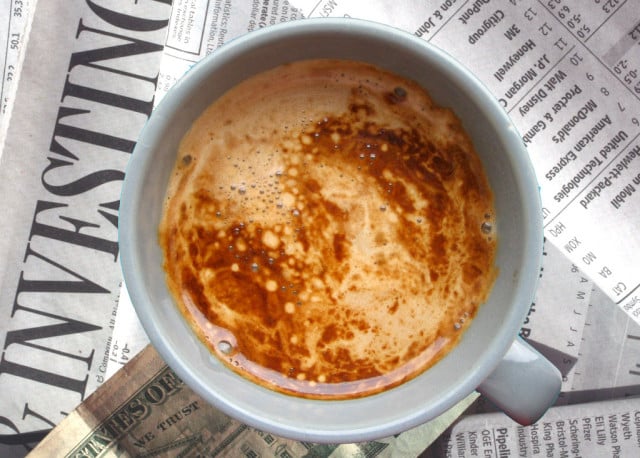 Major markets were mixed in Asia on Tuesday. Japan's Nikkei index climbed for a fourth consecutive day, adding 1.78 percent — or 246.24 points — to 14,098.70. Relatively positive U.S. economic indicators released yesterday and a weaker yen (at 99.7495 to the dollar in morning trading) helped spur market gains, particularly among exporters. In Hong Kong, the Hang Seng declined 0.70 percent on weaker-than-expected Chinese manufacturing data. In Australia, the S&P/ASX 200 climbed 2.63 percent, buoyed by commodities prices and an announcement from the Reserve Bank of Australia.
Markets in Europe were down in mid-day trading. Germany's DAX was off 1.22 percent, London's FTSE 100 was off 0.53 percent, and the STOXX 50 index was off 0.92 percent.
U.S. futures at 8:47 a.m.: DJIA: +0.01%, S&P 500: +0.04%, NASDAQ: +0.14%.
Here are three stories to keep an eye on.
1) Reserve Bank of Australia leaves policy unchanged: As expected, Australia's central bank left its benchmark cash rate unchanged at 2.75 percent following a policy meeting on Tuesday. Locally, the RBA comments: "Recent information is consistent with global growth running a bit below average this year, with reasonable prospects of a pick-up next year. Commodity prices have declined further but, overall, remain at high levels by historical standards. Inflation has moderated over recent months in a number of countries."
The RBA expects Australia's economy to grow below trend in the near-term as "the economy adjusts to lower levels of mining investment. The unemployment rate has edged higher over the past year and growth in labour costs has moderated. Inflation has been consistent with the medium-term target and is expected to remain so over the next one to two years, notwithstanding the effects of the recent depreciation of the exchange rate."
With an eye overseas, the RBA comments that global financial conditions "remain very accomodative." However, the bank is aware of rising sovereign bond yields in the United States, and indicated volatility in financial markets and widening credit spreads.
2) European produce prices: The industrial producer price index for both the euro area 17 and the EU27 declined by 0.3 percent on the month in May, according to Eurostat. This compares to a 0.6 percent decline in the EA17 and a 0.8 percent decline in the EU27 in April. On the year, producer prices fell by 0.1 percent in the EA17 and were flat in the EU27.
The PPI measures prices changes from the perspective of the seller, and changes in the PPI index can be used as a leading indicator of inflation. While the region's PPI has edged down the past few months, Eurostat said on Monday that it expects annual inflation in June of 1.6 percent, up from 1.4 percent in May.
3) People's Bank of China plays hardball with cash markets: Last month, short-term borrowing costs in China spiked to nearly 30 percent as banks dressed their books for quarter-end regulatory review. Markets blamed the spike on a shortage of cash in the system, largely due to monetary action taken by the People's Bank of China.
In order to reduce rates and ease market concern, the PBOC paused regular open market operations and allowed 36 billion yuan ($5.9 billion) to flow back into the banking system via maturing bills and bond repurchases. The move helped drive the benchmark seven-day bond repo rate down 69 basis points to 4.76 percent, and the overnight repo rate down 63 basis points to 3.79 percent.
Reports indicate that traders think rates will return to normal by mid-July. The recent crunch, which sent waves of panic through markets at the end of June, may serve as a lesson for Chinese banks at the end of the current quarter: the government is serious about cracking down on risky behavior and is intent on making sure money actually makes its way to the real economy.
You can follow Dan on Twitter @WscsDan
Don't Miss: Was Monday a Positive Omen for the Rest of 2013?