Tuesday Morning Cheat Sheet: 3 Stories Moving Markets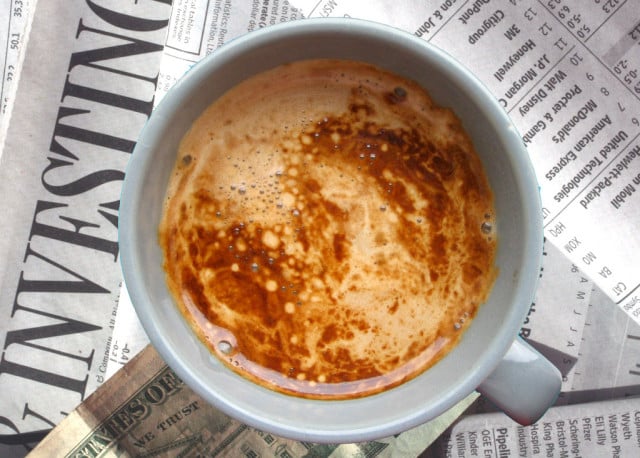 Markets advanced in Asia and around the world Tuesday following Alcoa's (NYSE:AA) second-quarter beat. Japan's Nikkei climbed 2.58 percent to 14,472.90, a six-week high, while the yen fell to 101.28. In Hong Kong, the Hang Seng climbed 0.49 percent to 20,683.00 following a higher-than-expected inflation report out of China. The S&P/ASX 200 climbed 1.50 percent to 4,881.65 in Australia.
Markets also advanced in Europe in midday trading. Germany's DAX was up 1.02 percent, London's FTSE 100 was up 0.80 percent, and the STOXX 50 index was up 0.59 percent.
U.S. futures at 8:40 a.m.: DJIA: +0.27%, S&P 500: +0.42%, NASDAQ: +0.41%.
Here are three stories to keep an eye on.
1) Small Business Optimism Wanes: "After two months of incremental but solid gains, the Index gave up in June," NFIB chief economist Bill Dunkelberg said in July's Small Business Economic Trends report. "This appears par for the course, given that there is no reason for small employers to be more optimistic and lots of things to worry about."
The NFIB's monthly economic index declined 0.9 points to 93.5, "effectively ending any hope of a revival in confidence among job creators." Six out of 10 components in the index declined for the month, with small business owners reporting that taxes, government requirements and red tape, and poor sales were the most important problems facing them in June.
2) Inflation Edges Up in China: China's headline consumer price index climbed 2.7 percent on the year in June but was flat on the month. Gains were led by a 4.9 percent increase in food prices, while non-food prices increased 1.6 percent. Consumer goods increased 2.6 percent while services climbed 2.7 percent. Year-to-date, overall consumer prices are up 2.4 percent compared to the year-ago period.
Meanwhile, China's producer price index for manufactured goods declined 2.7 percent on the year and 0.6 percent on the month. The purchasing price index for manufactured goods decreased 2.6 on the year and 0.5 percent on the month. This year to date, Chinese producer prices are down 2.2 percent and purchasing prices are down 2.4 percent.
3) White House Economic Outlook: The White House Office of Management and Budget announced Wednesday that the projected deficit for 2013 has decreased by more than $200 billion compared to the initial estimate in the primary budget. The 2013 deficit is now expected to run at 4.7 percent of gross domestic product, down from 10.1 percent four years ago, "representing the fastest period of deficit reduction since the years immediately following World War II."
That said, the White House also reduced its GDP forecast for the year from 2.3 percent growth to 2.0 percent growth. For 2014, the forecast has been reduced from 3.2 percent to 3.1 percent. "Going forward," the report says, "the [Mid-Session Review] estimates that the deficit will fall to below 3 percent of GDP by 2017 and to about 2 percent of GDP by 2023."
Don't Miss: Does More Consumer Credit Bode Well for the Economy?