Tuesday Morning Cheat Sheet: 3 Stories Moving Markets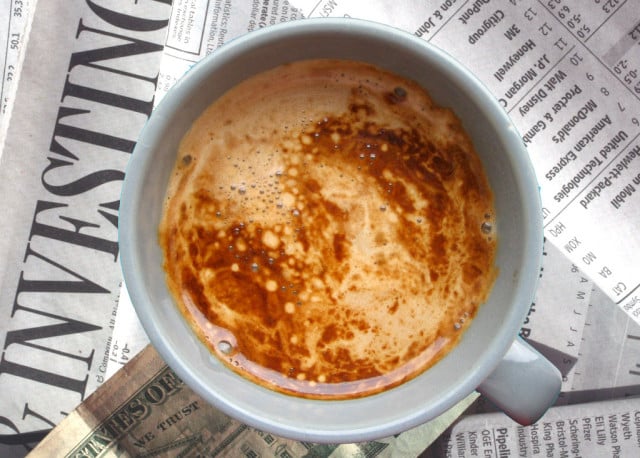 Markets advanced in Asia on Tuesday. Japan's Nikkei climbed 1.53 percent but still closed below 14,000 again after steep losses last week. In Hong Kong, the Hang Seng climbed 0.48 percent to 21,954. The S&P/ASX 200 edge up 0.02 percent to 5,047.24.
European markets also advanced in midday trading. Germany's DAX was up 0.19 percent, London's FTSE 100 was up 0.11 percent, and the STOXX 50 index was up 0.56 percent. U.S. futures advanced as market attention turned to the Federal Reserve meeting and corporate earnings.
At 8:35 a.m.: DJIA: +0.20%, S&P 500: +0.24%, NASDAQ: +0.37%.
Here are three stories to keep an eye on.
1. The FOMC Meeting Begins: The Federal Open Market Committee is set to begin day one of a two-day meeting on Tuesday. The group meets eight times per year and is tasked with determining the direction of monetary policy.
The last statement made by the group was on June 19. At its last meeting, the committee decided to continue purchasing $45 billion in agency mortgage-backed securities and $40 billion in longer-term Treasury securities per month, which together make up the current iteration of the quantitative easing program. Given that asset purchases are still appropriate, the target federal funds rate — which is widely used as a benchmark for short-term interest rates — will also remain at the zero bound in a range between 0 and 0.25 percent for the time being.
The committee has made it clear that it will be monitoring incoming data and making policy adjustments based on its best judgements of the numbers. If the economy continues to improve on track, purchases could be tapered as early as this year. Many observers are expecting the committee to lay the groundwork at this meeting for a tapering announcement later in the year.
2. Japanese Economy: Japan released a few important economic indicators on Tuesday morning, and chief among them was the industrial production report. Japan's Ministry of Economy, Trade and Industry reported that industrial production declined 3.3 percent on the month and 3.6 percent on the year, missing expectations for a softer decline to 1.5 and 3.2 percent, respectively. The miss was fueled by a drop-off in transportation and electronic equipment.
Japan also updated its unemployment figures. Unemployment in June was 2.6 million, or a seasonally adjusted rate of 3.9 percent, down a fraction from the previous month.
3. European Economic Sentiment: Europe's Economic Sentiment Indicator, released by the European Commission, increased by 1.2 points in the euro area to 92.5 and by 2.4 points in the European Union to 95 in July. The most recent reading continues an upward trend that began in May. However, with both indicators below 100, economic sentiment is still below its long-term average. The only sector where confidence declined in July was construction.
You can follow Dan on Twitter @WscsDan
Don't Miss: Retirement Planning: Does Having the Right Information Even Matter?