Tuesday Morning Cheat Sheet: 3 Stories Moving Markets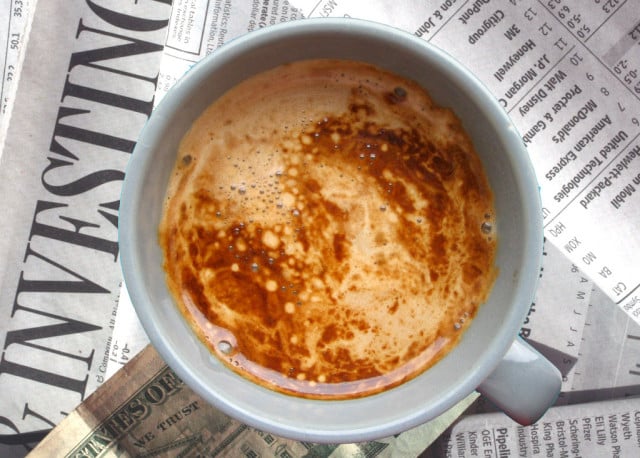 Markets were mixed in Asia on Tuesday. Japan's Nikkei index climbed 1 percent to 14,401.10, though the broader MSCI Asia Pacific Index (excluding Japan) fell 0.5 percent for the day. In Hong Kong, the Hang Seng fell 1.34 percent to 21,923.70 on the back of relatively weak corporate earnings, including a miss from HSBC. In Australia, the S&P/ASX 200 declined 0.11 percent to 5,105.63.
European markets were mixed in midday trading. Germany's DAX was off 0.02 percent, London's FTSE 100 was off 0.01 percent, and the Stoxx 50 index was up 0.06 percent. U.S. stock futures edged down ahead of the opening bell.
U.S. futures at 8:30 a.m.: DJIA: -0.17%, S&P 500: -0.15%, NASDAQ: -0.02%
Here are three stories to keep an eye on.
1. U.S. Trade Balance: The U.S. Bureau of Economic Analysis reported Tuesday morning that the trade deficit decreased about 22 percent on the month in June, from $44.1 to $34.2 billion. Total June exports increased $4.1 billion to to $187.1 billion while imports decreased $5.8 billion to $231.2 billion.
The goods deficit shrank $9.7 billion to $53.2 billion while the services surplus increased $0.2 billion to $1.8 billion. The data follow an unexpected increase in the deficit on May and could play favorably for economic forecasts heading into the second half of the year.
2. Australian Monetary Policy: As alluded to in a speech by Governor Glenn Stevens last week, the Reserve Bank of Australia announced a 25 basis point reduction in its benchmark cash rate to 2.5 percent, effective Wednesday. Consistent with the position of central bankers around the world, RBA policymakers have adopted a fairly dynamic stance, affirming that monetary decisions will be made in response to changing economic conditions.
"In Australia, the economy has been growing a bit below trend over the past year," the RBA said in its policy announcement. "This is expected to continue in the near term as the economy adjusts to lower levels of mining investment. The unemployment rate has edged higher. Recent data confirm that inflation has been consistent with the medium-term target. With growth in labour costs moderating, this is expected to remain the case over the next one to two years, even with the effects of the recent depreciation of the exchange rate."
3. Fed's Fisher to Public: Insist on Change and It Will Happen: Richard Fisher, who earlier this summer warned of "feral hogs" in the market trying to bully the Federal Reserve, has once again pushed for the bank to end its asset purchasing program known as quantitative easing.
Fisher called the Fed's current situation a bit of a Gordian Knot — a reference to the knot in Greek myth cut by Alexander the Great en route to his world conquest. As the president of the Dallas Fed, Fisher was referring to the bank's current predicament of owning many assets and trying to find a will and a way to unwind that ownership.
The Federal Reserve under Chairman Ben Bernanke has been purchasing assets in the form of mortgage-backed securities and Treasuries, attempting to drive rates lower to encourage markets to invest elsewhere while driving up employment. However, the reality has not been so clear. Fisher noted employment remains stale despite stock markets performing at record highs and the government's failure to unleash the American growth engine… (Read more.)
Don't Miss: The Minimum Wage Debate: Tripped Up on Small Business.