Tuesday Morning Cheat Sheet: 3 Stories Moving Markets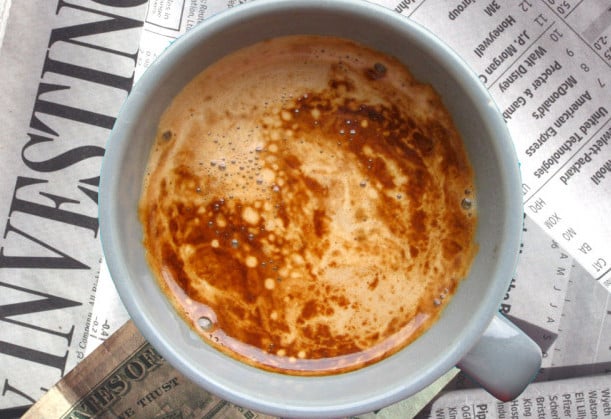 Traders seemed eager to unwind positions in risky assets ahead of the U.S. Federal Reserve announcement on Wednesday, while markets in Asia declined dramatically as a result. Japan's Nikkei fell 2.63 percent to 13,396.40, its lowest level in nearly two months. In Hong Kong, the Hang Seng fell 2.20 percent to 21,970, while on the mainland the Shanghai Composite fell 0.62 percent to 2,072.59. In Australia, the S&P/ASX 200 fell 0.67 percent to 5,078.18.
European markets also declined in mid-day trading. Germany's DAX was off 0.88 percent, London's FTSE 100 was off 0.45 percent, and the STOXX 50 index was off 1.31 percent.
However, U.S. stock futures rose ahead of the bell. DJIA: +0.07%, S&P 500: +0.12%, NASDAQ: +0.20%.
Here are three stories to keep an eye on.
1. U.S. Economy: Economic growth came in below average in July, according to the Chicago Fed National Activity Index. The CFNAI climbed from -0.23 in June to -0.15 in July, pushing the three-month moving average to -0.15, its fifth consecutive month below zero. Zero indicates that the economy is growing in line with the historical trend.
The CFNAI is a weighted average of 85 economic indications ranging from production, income, employment, consumption, housing, and inventories, and offers a broad perspective on whether or not the economy is performing up to its potential. There is a close relationship between this index and gross domestic product.
2. Japanese Economy: Japan's all industry index — a measure of activity in the service, construction, agricultural, and industrial sectors, as well as in the public sector — declined 0.6 percent on the month in June. This follows a 1.1 percent increase in May. Like the CFNAI, the all industry index is a very broad measure of economic activity and can be used as a rough proxy for GDP. This contraction likely contributed to Tuesday's selling pressure along side concern over the future of the U.S. Fed's monetary policy.
On the year, the all industry index climbed 0.6 percent, which follows a 1.2 percent increase in May.
3. How Will the Next Chairman Approach Fed Policy?
Ben Bernanke's second term as Chairman of the Federal Reserve will end in January and word on the street is that he will not seek (or be offered, depending how you look at it) a third term. This means that for the first time since 2006, the position — one of the most powerful policy posts in the world —  is up for grabs.
As it stands, the job is a toss up between two candidates: current Fed vice chair Janet Yellen and former Treasury Secretary Lawrence Summers. Sometime between now and January, President Barack Obama will nominate one of them, and that candidate will have to be confirmed by the Senate. (If the president fails to nominate or the Senate fails to confirm someone, then Yellen, as current vice chair, will automatically assume the office.)
Speculation as to who will get the presidential nod has been rampant. Yellen is something of a crowd favorite, while Summers is rumored to have the 'inside track' thanks to his work for the Obama Administration. For his part, when asked about the nomination, the president has made it clear that while both economists — as well others, perhaps including former Fed Vice Chair Donald Kohn — are on the short list, they are all receiving fair and objective consideration.
Don't Miss: How Will the Next Chairman Approach Fed Policy?