Tuesday Morning Cheat Sheet: 3 Stories Moving Markets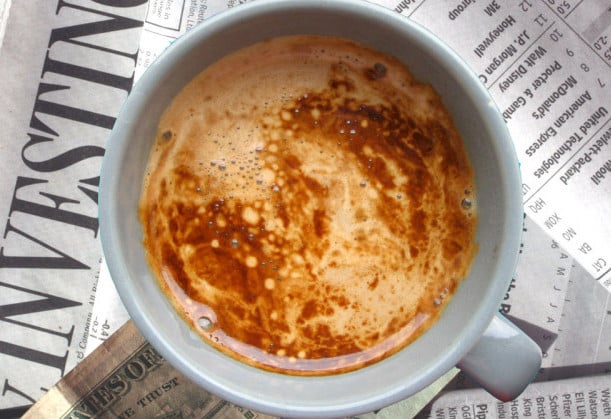 It's Tuesday, and the United States has yet to initiate a military strike against Syria, despite some confusion surrounding a joint U.S.-Israeli missile test in the Mediterranean. With at least five destroyers standing by in the region, President Obama is seeking approval from Congress for a limited strike against Syrian President Bashar al-Assad.
Markets mostly advanced in Asia. Japan's Nikkei climbed 2.99 percent to a three-week high of 13,978.40 while the yen edged down to 99.5 against the dollar. In Hong Kong, the Hang Seng climbed 0.99 percent to 22,394.60, and in Shanghai, the composite climbed 1.18 percent to 2,123.11. In Australia, the S&P/ASX 200 climbed 0.16 percent to 5,196.57.
European markets faced selling pressure in midday trading despite relatively strong manufacturing data released Monday. Eurostat, the statistical office of the European Union, is scheduled to release another estimate of second-quarter gross domestic product Wednesday morning. Germany's DAX was off 0.35 percent, London's FTSE 100 was off 0.12 percent, and the STOXX 50 index was off 0.25 percent.
U.S. futures at 8:30 a.m.: DJIA: +0.55%, S&P 500: +0.79%, NASDAQ: +0.64%.
Here are three stories to keep an eye on.
1. India
In India, the Bombay Stock Exchange fell 3.45 percent to 18.234.66, and the rupee's two-day respite lost steam, weakening to 67.905 against the dollar as a weak manufacturing report compounded ongoing economic concerns. Data from HSBC/Markit show that manufacturing conditions in India have deteriorated for the first time in four years. The firm's Purchasing Managers' Index for Indian manufacturing sector declined from 50.1 in July to 48.5 August. Leif Eskesen, HSBC's chief economist for India and ASEAN, said in the report:
"Together with a draw-down in finished goods inventories, this led to a drop in output. Encouragingly, input and output price inflation slowed despite the weakening of the currency, which likely reflect the softening demand conditions and, therefore, declining pricing power. Notwithstanding the weak growth backdrop, the RBI will likely keep its liquidity tightening measures in place for a while still to help contain the depreciation of the currency. Combined with the heightened macroeconomic uncertainty, this will continue to weigh on growth in coming months."
The Indian economy has been swept up in the turmoil caused by the "announcement effect" of the U.S. Federal Reserve's increasingly likely — or, at least, increasingly expected — tapering of asset purchases this year, which has catalyzed a flight of money from emerging markets. The Reserve Bank of India said in its August monthly bulletin:
"On the domestic front, the foreign exchange market came under severe stress starting late May, prompting the Reserve Bank to initiate liquidity tightening measures to contain the volatility. As regards economic activity, risks to growth have increased notwithstanding the robust onset and spread of the monsoon. Industrial production has slumped, with lead indications of declining order books and input price pressures building on rupee depreciation. Meanwhile, depressed global conditions are undermining export performance, even as heightened volatility in capital flows has raised external funding risks. Wholesale price inflation pressures are on the ebb, but retail inflation remains high. Monetary policy going forward will be shaped by the considerations of supporting growth, anchoring inflation expectations and maintaining external sector stability."
2. Europe and China Manufacturing
Manufacturing activity in both the EU and China increased in August, according to PMI reports from Markit. Final euro zone manufacturing data show an increase from 50.3 in July to 51.4 in August. Markit chief economist Chris Williamson commented:
"Policymakers will be reassured by the data, which add to growing signs of a building recovery for the eurozone economy. However, the fact that companies remain reluctant to take on staff [due to the need to cut costs to boost competitiveness and offset rising oil prices] suggests that there's a long way to go before the recovery feeds through to a meaningful job market improvement."
In China, the HSBC/Markit PMI increased from an 11-month low of 47.7 in July to 50.1 in August, indicating a return to growth for the sector. Hongbin Qu, HSBC's chief economist for China and the firm's co-head of Asian economic research, said in the release, "We expect some upside surprises to China's growth in the coming months," in part thanks to government stimulus efforts.
Manufacturing data for the U.S. is due out later Tuesday morning.
3. Australian Monetary Policy
The Reserve Bank of Australia left the benchmark cash rate unchanged at 2.5 percent following its policy meeting on September 3. Glenn Stevens, governor of the central bank, reported that although global economic growth is running "a bit below average this year," there are reasonable prospects for a pick-up next year:
"In Australia, the economy has been growing a bit below trend over the past year. This is expected to continue in the near term as the economy adjusts to lower levels of mining investment. The unemployment rate has edged higher. Inflation has been consistent with the medium-term target. With growth in labour costs moderating, this is expected to remain the case over the next one to two years, even with the effects of the recent depreciation of the exchange rate."
The Australian dollar, currently at 0.9027 to the U.S. dollar, has depreciated about 15 percent since early April. Australia recently reported sequential GDP growth of 0.6 percent and annual growth of 2.6 percent for the second quarter.
Don't Miss: 5 Popular Cars That Got Hybrid Makeovers.