Tuesday Morning Cheat Sheet: 3 Stories Moving Markets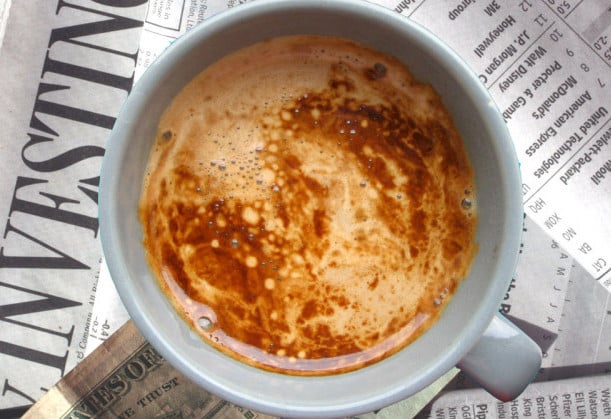 Most major markets advanced in Asia on Tuesday. In Japan, the Nikkei climbed 0.3 percent to 13,894.61, and the yen weakened to 97.185 against the dollar. In Hong Kong, the Hang Seng climbed 0.89 percent to 23,178.85, and in Shanghai, the Composite climbed 1.08 percent to 2,198.20. In India, the Mumbai Sensex climbed 0.44 percent to 19,983.61. In Australia, the S&P ASX All Ordinaries fell 0.24 percent to 5,148.10.
European markets mostly declined in midday trading. In the U.K., the FTSE 100 was off 0.73 percent; in Germany, the DAX was flat; in France, the CAC 40 was off 0.19 percent; and the Euronext 100 index was off 0.18 percent.
U.S. equities, which declined on Monday, advanced in pre-market trading on Tuesday. At 8:30 a.m., Dow futures were up 0.12 percent, S&P 500 futures were up 0.18 percent, and Nasdaq futures were up 0.23 percent.
Here are three stories to keep an eye on.
1. U.S. Government Shutdown
The partial shutdown of the U.S. government has stumbled into its seventh day, and there is still no clear end in sight. In aggregate, the Republican Party has adopted (or found itself in) a bitter fight with President Obama and congressional Democrats over the Patient Protection and Affordable Care Act (ACA, also known as Obamacare).
The House of Representatives — currently controlled 232-200 by Republicans — claims the power of the purse and must originate any budget bill, or, in this case, a stopgap funding measure known as a continuing resolution. The House has passed several CRs to the Senate, but each attempted to defund, delay, or otherwise undermine the ACA, so each has been shot down by the Democrat-controlled Senate.
Overall, the Republican strategy appears fractious, and the party is increasingly divided. One faction, an ultra-conservative group ostensibly led by Sen. Ted Cruz (R-Texas), has orchestrated the war on the ACA. The other, represented by Speaker of the House John Boehner (R-Ohio), looks like it was hijacked by the first, having initially intended to use the debt ceiling debate as vehicle to push long-sought spending cuts.
2. China
Overall manufacturing and service sector business conditions continued to improve in September, according to the HSBC China Services PMI report, which is compiled by Markit. The composite purchasing managers' index posted 51.2 in September, a slight decline from the 51.8 posted in August but the second consecutive month of growth. Output levels increased in both manufacturing and services despite the modest deceleration in overall activity. Although employment increased slightly within services, staffing declined for the sixth consecutive month in manufacturing and pulled aggregate employment down.
Input costs increased in both sectors and higher prices were passed through to consumers on both fronts, although at a modest rate. Overall inflation in China has been steady and relatively subdued, consistently below the government's target rate of 3.5 percent.
"China's services activity growth appears to be stabilising at a faster pace than in 2Q," Hongbin Qu, HSBC's chief economist and co-head of Asian Economic Research, said in the report. "This led to a renewed expansion of employment from the contraction in August. Combined with the gradual improvement of the manufacturing PMI, the Chinese economy is still on the way to a modest recovery. But a more consolidated and sustainable recovery requires structural reforms."
3. 5 Reasons You Should Be Very Scared of a U.S. Default
On October 1, Treasury Secretary Jacob Lew sent a letter to Congress reiterating an increasingly urgent message: If Congress does not act to raise or suspend the statutory debt limit, the U.S. government could default on its financial obligations.
The U.S. hit its current debt ceiling of approximately $16.7 trillion in May, and in order to continue paying the nation's bills, the Treasury began taking extraordinary stopgap measures. These measures are expected to run dry on October 17, at which time the Treasury will have about $30 billion on hand — enough to finance operations for a few days, at best. From October 17 to November 7 alone, the U.S. government's $417 billion in bonds will come due.
Even with the partial shutdown of the U.S. government stumbling into its seventh day, it's the possibility of a default that is dominating the fiscal conversation. The U.S. has never suffered a true default on its financial obligations, and nobody knows for sure what the fallout would be — but the consensus is that it would be catastrophic. Here are some of the ways in which a default could impact the economy… (Read more.)
Don't Miss: Your Cheat Sheet to the Debt Ceiling Debacle.