Tuesday Morning Cheat Sheet: 3 Stories Moving Markets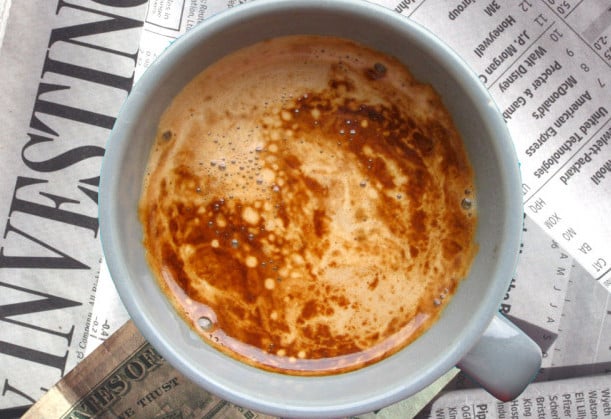 U.S. equities advanced in premarket trading on Tuesday on hopes that the Senate would reach a debt-ceiling deal. The deal being hammered out right now would end the 15-day partial shutdown of the government and fund the United States through January 15, extend the nation's borrowing ability until February 7, and require lawmakers to hold budget talks by this December.
"We've made tremendous progress," Senate Majority Leader Harry Reid (D-Nev.) said Monday, "[but] we are not there yet."
What the emerging deal doesn't do is edit the Affordable Care Act, and the absence of changes to President Obama's health care law could jeopardize the whole operation. Sen. Ted Cruz (R-Texas), who entered infamy for his 21-hour presentation ahead of the Senate vote on the budget that would defund the ACA, could employ similar procedural tactics to delay a vote until after the October 17 deadline.
In any case, if the measure makes it through the Senate, there's no guarantee that it will make it through the House of Representatives.
U.S. equities were mixed ahead of the opening bell Tuesday. At 8:45 a.m., Dow futures were off 0.01 percent, S&P 500 futures were off 0.09 percent, and Nasdaq futures were up 0.12 percent.
Meanwhile, the Empire State Manufacturing Survey for October showed that manufacturing business conditions "held steady" in New York. The general business conditions index fell 5 points to 1.5, although the new orders index rose 5 points to 7.8, suggesting that demand could be picking up. Importantly, the survey revealed that labor market conditions are holding firm.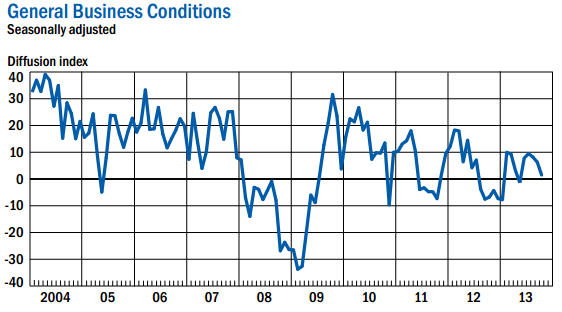 European equities advanced in midday trading on hopes of a debt-ceiling deal in America. In the U.K., the FTSE 100 was up 0.77 percent; in Germany, the DAX was up 0.63 percent; in France, the CAC 40 was up 0.58 percent; and the Euronext 100 was up 0.72 percent.
"The financial market experts remain optimistic," ZEW President Clemens Fuest said in the most recent release of the ZEW Economic Sentiment Survey. "At present a greater impact of the debate on the debt ceiling in the USA is not visible."
The index for business expectations increased 3.2 points to 52.8, its highest level since April 2010.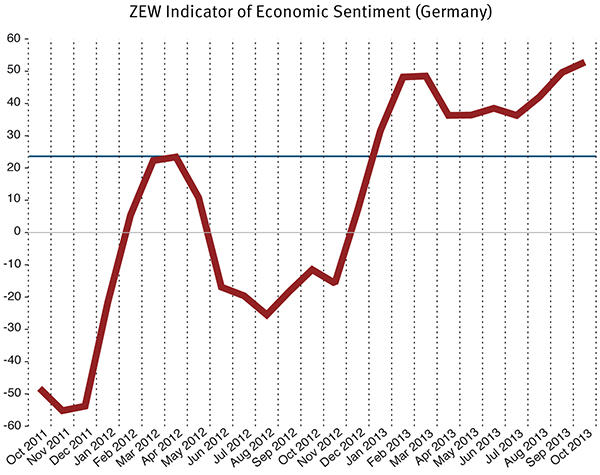 Asian equities closed Tuesday on a mixed note. In Japan, the Nikkei climbed 0.26 percent to 14,441.54, and the yen strengthened slightly to 98.495 against the dollar. In Hong Kong, the Hang Seng climbed 0.51 percent to 23,336.52, and in Shanghai, the SE Composite fell 0.19 percent to 2,233.41. In India, the Mumbai Sensex fell 0.29 percent to 20,547.62. In Australia, the ASX All Ordinaries climbed 1.01 percent to 5,259.20.
Don't Miss: Is Congress Bad for the Stock Market?