Tuesday Morning Cheat Sheet: 3 Stories Moving Markets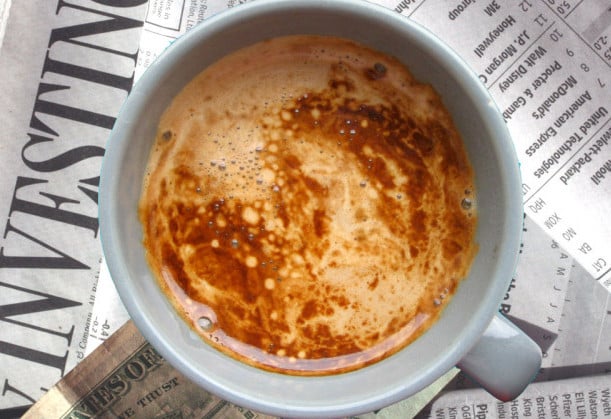 It's Tuesday, October 22, and the September jobs report is finally out. The U.S. Bureau of Labor Statistics reports that total nonfarm payroll employment increased by 148,000 in September and that the headline unemployment rate edged lower, to 7.2 percent. The BLS notes that employment increased in construction, wholesale trade, and transportation and warehousing. These figures are not as strong as the 166,000 payroll additions reported by the ADP National Employment report, although both indicate a strong gain in construction jobs.
At 4.1 million, or 36.9 percent of the total unemployed, the number of long-term unemployed in the U.S. remained pretty much unchanged. The civilian labor force participation rate and the employment-to-population ratio both remained unchanged, at 63.2 and 58.6 percent, respectively.
U.S. stock futures climbed on the news. At 8:40 a.m. EDT, Dow futures were up 0.32 percent, S&P 500 futures advanced 0.31 percent, and Nasdaq futures climbed 0.35 percent.
Major equity markets in Asia closed on Tuesday on a mixed note. In Japan, the Nikkei climbed 0.13 percent to 14,713.25, and the yen continued to weaken slightly, to 98.3150 against the dollar. In Hong Kong, the Hang Seng fell 0.52 percent to 23,315.99, and in Shanghai, the SE Composite fell 0.83 percent to 2,210.65. Markit will release the flash reading of its manufacturing purchasing managers' index for October on Wednesday night.
Recent home price data out of China have agitated those concerned that the nation's housing market may be heading into a bubble. Government-tracked home prices increased in 69 out of 70 cities surveyed, with double-digit growth reported in major areas like Shenzhen, Guangzhou, Shanghai, and Beijing.
China, which is focused on the quality, not the speed, of its economic growth, is expected to institute policies curbing housing activity to avoid a bubble. Such measures could include raising downpayment requirements and hiking interest rates, and could be conducted by the central bank.
In India, the Mumbai Sensex fell 0.14 percent to 20,864.97. In Australia, the ASX All Ordinaries climbed 0.37 percent to 5,471.20. Australia will release consumer inflation data late Tuesday night.
Ostensibly encouraged by the U.S. jobs report, European equity markets advanced in midday trading. In the U.K., the FTSE 100 was up 0.44 percent; in Germany, the DAX was up 0.39 percent; in France, the CAC 40 was up 0.32 percent; and the Euronext 100 index was up 0.31 percent.
Mario Draghi, the chief of the European Central Bank, has called into question rules that force banks to make junior bondholders take losses before applying for public aid, Bloomberg reports. With all eyes on the central bank before it announces a plan for a comprehensive review of European banks later this week, Draghi has voiced his opinion that a rule governing the region's banks should be relaxed.
The rule says that if a bank wishes to apply for aid from any public group — including the ECB or the Firewall Fund that is being established to provide a public source of credit for struggling banks in the region — junior bondholders must first be made to lake losses on their effective loans to the bank. The rule is designed to dissuade banks from applying for public funding by imposing a sort of penalty for doing so. The penalty isn't just that the bondholders lose money but that the reputation of the bank would also suffer greatly… (Read more.)
Investing Insights: Will a Tentative Agreement Offer JPMorgan Chase a Boost?