Tuesday Morning Cheat Sheet: 3 Stories Moving Markets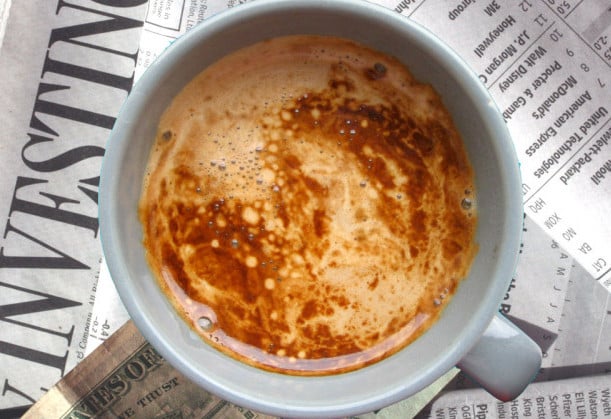 It's Tuesday, October 29, and U.S. stock futures edged higher in premarket trading. The U.S. Census Bureau reported that overall retail and food services sales for September fell 0.1 percent on the month to $425.9 billion, but sales are still up 3.2 percent on the year. Sales for the third quarter were up 4.5 percent on the year.
Much of the September decline can be attributed to a large contraction in auto sales for the month (-2.2 percent). Excluding autos, sales increased 0.4 percent. Gasoline sales were flat.
The data suggest that while consumers may have held off on making some major purchases in September, overall spending is relatively healthy. Gallup's index of self-reported consumer spending did decline, from $95 per day to $85 per day in September, the lowest level since February, but August's level was the highest in five years, and September's level is still higher than the trailing three-year average level of spending. Currently, Gallup's 14-day rolling average level of self-reported consumer spending reads $89, indicating that spending remained fairly strong throughout the partial shutdown.
At 8:35 a.m., Dow futures were up 0.1 percent, S&P 500 futures were up 0.09 percent, and Nasdaq futures were up 0.05 percent.
Major equity markets in Asia closed on a mixed note on Tuesday. In Japan, the Nikkei fell 0.49 percent to 14,325.98, and the yen weakened to 97.9250 against the dollar. In Hong Kong, the Hang Seng climbed 0.18 percent to 22,846.54, and in Shanghai, the SE Composite fell 0.23 percent to 2,128.86. In Australia, the ASX All Ordinaries fell 0.49 percent to 5,410.70.
In India, the Mumbai Sensex gained 1.74 percent to close at 20,929.01 following an announcement from the Reserve Bank of India. As many economists expected, the central bank once gain raised the benchmark interest rate on repurchase agreements by 25 basis points, bringing to rate to 7.75 percent. The rate on reverse-repurchase agreements was also increased, by 25 basis points to 6.75 percent, and the rate on the marginal standing facility to 8.75 percent, while the cash reserve ratio was left unchanged, at 4 percent.
The bank's decision to edit its benchmark rates was as much in response to high inflation expectations as it was to growth expectations. The Reserve Bank of India commented: "Domestically, while industrial activity has weakened, strengthening export growth, signs of revival in some services along with the expected pick-up in agriculture could increase the real GDP growth from 4.4 per cent in Q1 to a central estimate of 5.0 per cent for the year as a whole. The revival of large stalled projects and the pipeline cleared by the Cabinet Committee on Investment may buoy investment and overall activity towards the close of the year. On inflation, both wholesale and consumer price inflation are likely to remain elevated in the months ahead, warranting an appropriate policy response."
Separately, Japan's statistics bureau reported that real household spending — which accounts for about 55 percent of the Japanese economy — increased 3.7 percent on the year, beating economist expectations for a much more modest increase of 0.5 percent. Similarly, retail sales increased at a higher-than-expected 3.1 percent on the year.
Major equity markets advanced in Europe in midday trading. In the U.K., the FTSE 100 was up 0.49 percent; in Germany, the DAX was up 0.17 percent; in France, the CAC 40 was up 0.47 percent; and the Euronext 100 index was up 0.49 percent.
Gross domestic product in the U.K. rose by 0.8 percent during the third quarter this year, outpacing the 0.7 percent rate seen between April and June. This represents the first time that the region's economy has grown in three consecutive quarters since 2011, and the news has many economists labeling the data as a sign that a full recovery in the U.K. has finally begun.
However, other analysts are more skeptical of the data. Some expectations had gone as high as 0.9 percent or 1 percent, leading several to be disappointed with the 0.8 percent figure. In addition, Britain's economy still remains 2.5 percent smaller than it was at pre-crisis levels, meaning that the country still has a ways to go to be caught up with where it was in 2008.
The effects of the growth were seen in several sectors including retail, which grew by 0.7 percent, and manufacturing, which grew by 0.9 percent. Both industries are key to the long-term growth of the British economy, and gains in those departments indicate that the economy is maintaining a level of balance in its development… (Read more.)
Don't Miss: White House to Democrats: Economy Justifies Entitlement Cuts.