Tuesday Morning Cheat Sheet: 3 Stories Moving Markets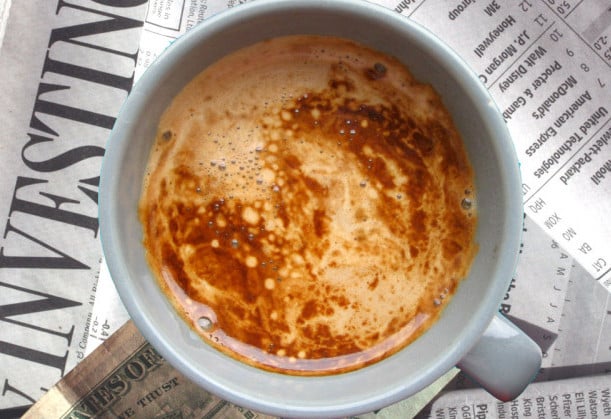 It's Tuesday, November 5, and U.S. equities declined in early trading on Wall Street. As expected by many, Gallup reported that economic confidence in the U.S. declined dramatically in October, thanks largely to the 16-day partial government shutdown and brinkmanship over the debt ceiling. Gallup's index of economic confidence fell to -39 in October from -19 in September, bringing the index down to its lowest level since 2011, the last time Washington flirted with the debt ceiling. Just 15 percent of Americans say the economy is in excellent or good shape, while 55 percent say it is poor.
Consumer spending, though, remained strong through October. Gallup says that self-reported consumer spending averaged $88 per day in October, up from $84 per day in September. This is the highest level for any October since 2008, and it is well above the $72 reported for the same month last year.
At 8:45 a.m., Dow futures were off 0.33 percent, S&P 500 futures were off 0.3 percent, and Nasdaq futures were off 0.28 percent. All three indexes closed Monday on a positive note.
Overall business activity in China continued to expand in October, according the composite HSBC China Services PMI report, which is compiled by Markit Economics. The index, which measures business activity within both manufacturing and services, increased to 51.8 from 51.2, indicating accelerated, although relatively modest, growth. Manufacturing output increased for the third consecutive month, new orders accelerated to a seven-month high, and composite-level employment increased for the first time since March.
"Service sectors are likely to find support from the ongoing recovery of manufacturing growth and signs of improving labour market conditions," said Hongbin Qu, HSBC's China chief economist and co-head of Asian economic research. "This should help cement China's growth momentum in the coming months."
The comment was timely. Speaking on Monday, Premier Li Keqiang said that China's economy must grow at 7.2 percent each year in order to create a target of 10 million jobs annually. Some observers have expressed concern over an incoming credit event in China that could harm economic growth. The Chinese government has tried to rein in credit conditions over the past few months in order to keep growth in check.
Most major equity markets in Asia advanced on Tuesday. In Japan, the Nikkei climbed 0.17 percent to 14,225.37, while the yen fell slightly to 98.3050 against the dollar. In Hong Kong, the Hang Seng fell 0.65 percent to 23,038.95, and in Shanghai, the SE Composite climbed0 0.35 percent to 2,157.24. In Australia, the ASX All Ordinaries climbed 0.77 percent to 5,425.70. In India, the Mumbai Sensex fell 1.25 percent to 20,974.79.
Equity markets declined in Europe on Tuesday after the European Commission reported that it was reducing its forecast for 2014 economic growth in the eurozone. Gross domestic product is now expected to increase just 1.1 percent in 2014, down from a previous estimate of 1.2 percent, with unemployment in the region expected to hover around 12.2 percent. For 2013, the commission expects GDP to contract 0.4 percent, which follows a contraction of 0.7 percent in 2012.
"There are increasing signs that the European economy has reached a turning point," said Olli Rehn, vice president of Economic and Monetary Affairs and the Euro. "The fiscal consolidation and structural reforms undertaken in Europe have created the basis for recovery. But it is too early to declare victory: unemployment remains at unacceptably high levels. That's why we must continue working to modernise the European economy, for sustainable growth and job creation."
Rehn's comments were of the half-glass-full variety, but the markets interpreted the news from a decidedly different perspective. Equity markets declined dramatically in midday trading. In the U.K., the FTSE 100 was off 0.56 percent; in Germany, the DAX was off 0.48 percent; in France, the CAC 40 was off 0.76 percent; and the Euronext 100 index was off 0.62 percent.
Don't Miss: 10 Automobiles That Were Surprise Stars in October.