Tuesday's Mid-Day Movers: 3 Stories Driving Markets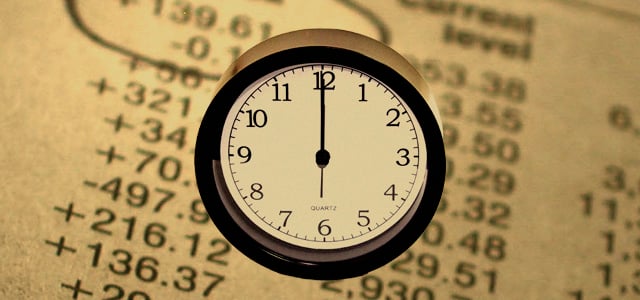 The major markets were gaining Tuesday, awaiting the Federal Reserve's policy meetings. As of 12 p.m.:
DIJA:

+0.72%

to 15288.72
S&P 500:

+0.56%

to 1648.25
NASDAQ:

+0.63%

to 3473.94
Gold:

-2.59%

to 72.85
Oil:

-0.09%

to 22.76
U.S. 10-Year:

+0.92%

to 21.91
Here are three stories helping shape the market Tuesday afternoon:
1. Obama: Bernanke's Been Around Longer Than He Was Supposed To: "He's already stayed a lot longer than he wanted or he's supposed to… [but] he has been an outstanding partner, along with the White House, in helping us recover much stronger than, for example, our European partners."
It's hard not to imagine this being something that would send the Bartlett administration White House spiraling into a minor public relations nightmare on the West Wing. Nothing that requires its own arc, but maybe one good scene where the press secretary reiterates that the President thinks that Bernanke has done a good job as chairman of the Fed…(Read more.)
2. Is the Housing Recovery Story Still Building? Despite a recent rise in mortgage rates, housing starts in the United States climbed higher last month. However, the results were weaker than expected for the second consecutive month.
Builders broke ground on houses at a seasonally adjusted annual rate of 914,000 units in May, representing a 6.8 percent rise from the upwardly revised April estimate of 856,000 units, according to the U.S. Department of Commerce… (Read more.)
3. Low Inflation Is a Mixed Blessing for U.S. Economy: At a glance, quantitative easing has four primary effects on the economy: lower real interest rates, higher equity valuations, currency depreciation, and higher inflation expectations. Most of these effects have been evident in the ongoing economic recovery — interest rates are near record lows, the markets have never been higher, and forex is borderline competitive — but inflation, as many economists are quick to point out, has been almost problematically low.
The latest consumer price index report, released by the U.S. Bureau of Labor Statistics, showed an increase in the average price of goods and services of 0.1 percent on the month in May, slightly below expectations for an increase of 0.2 percent… (Read more.)
Don't Miss: Obama: Bernanke's Been Around Longer Than He Was Supposed To.