Tuesday's Mid-Day Movers: 3 Stories Driving Markets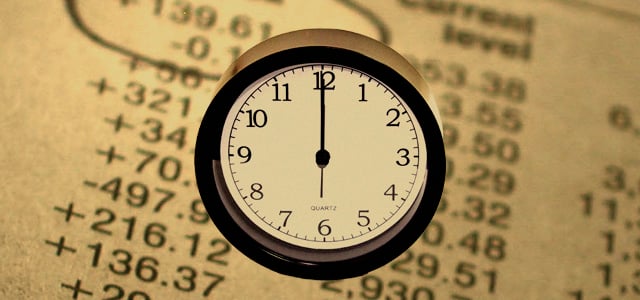 The major markets were rebounding Tuesday after an optimistic new home sales report. As of 12 p.m.:
DIJA:

+0.71%

to 14764.26
S&P 500:  

+0.84%

to 1586.25
NASDAQ:

+0.62%

to 3341.30
Gold:

+2.35%

to 64.68
Oil:

-0.5%

to 22.12
U.S. 10-Year:

+1.61%

to 25.89
Here are three stories helping shape the markets Tuesday afternoon.
1. Housing Market's Strength Is Confirmed: Short supply, record-low mortgage rates, and an improving job market combined to boost housing demand and spark a resurgence in home prices in April. Home prices increased more than expected in the twelve months through April, posting the highest annual gain in more than seven years and showing further strength in the United States housing market.
The latest reading from the Standard & Poor's/Case-Shiller Home Price Index showed a 12.1 percent increase from April 2012, the biggest year-over-year gain since March 2006. April's gain built on the 10.9 percent increase reported the previous month, evidence of the growing strength in that sector of the economy. Economists surveyed by Bloomberg had only expected a 10.6 percent advance… (Read more.)
2. Home Prices Are Still Marching Towards Old Bubble Peak: Home prices in the United States are below their glory days of the housing bubble, but they continue to climb higher at a rapid pace.
According to the latest Federal Housing finance Agency report, prices increased 0.7 percent on a seasonally adjusted basis in April, compared to the previous month. The agency also revised March's 1.3 percent gain higher to 1.5 percent. The House Price Index has now logged 15 consecutive monthly price increases… (Read more.)
3. Consumer Confidence Hits Highest Level Since January 2008: Despite a sluggish economy and political scandals, consumer confidence improved for the third consecutive month and continues to make new post-recession highs.
The index of consumer attitudes jumped to 81.4 in June, compared to 74.3 in May, according to The Conference Board, an industry group. It was the best level for consumer confidence since January 2008. Analysts polled by Reuters expected the index to only reach 75.4 this month… (Read more.)
Don't Miss: Home Prices Are Still Marching Towards Old Bubble Peak.