Tuesday's Mid-Day Movers: 3 Stories Driving Markets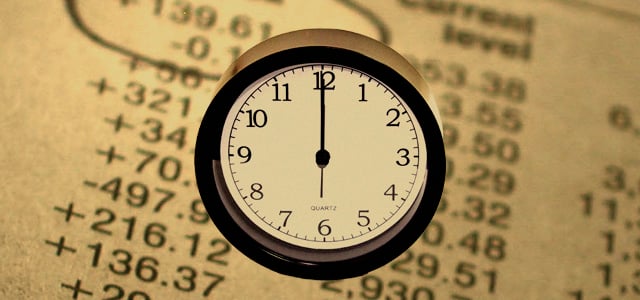 The major stocks were gaining again Tuesday, especially after U.S. auto reports showed optimistic sales. As of 12 p.m.:
DIJA:

+0.27%

to 15015.58
S&P 500:

+0.38%

to 1621.07
NASDAQ:

+0.32%

to 3445.37
Gold:

-2.14%

to 62.76
Oil:

+1.1%

to 22.98
U.S. 10-Year:

-0.32%

to 24.82
Here are three stories helping drive markets Tuesday afternoon.
1. Rising Factory Orders Show Manufacturing Strength: Total new orders for manufactured goods increased 2.1 percent on the month in May to $485.0 billion, according to the U.S. Census Bureau. This followed an upwardly-revised increase of 1.3 percent in April (previously 1.0), and beat expectations for an increase of 2.0 percent.
The factory orders data punctuates an interesting week for manufacturing. On Monday, financial information services firm Markit released June data that showed a decrease in the rate of growth for the industry. The firm's purchasing managers' index fell from 52.3 to 51.9, and averaged 42.1 in the second quarter compared to 54.9 in the first quarter… (Read more.)
2. Is the Housing Recovery Still Pushing Forward? With the help of low mortgage rates and inventory levels, the real estate market continues to relentlessly charge higher. In May, home prices increased on a year-over-year basis for the fifteenth consecutive month.
CoreLogic, a leading property information and analytics provider, reported its home price index gained 2.6 percent in May from the previous month. Compared to a year earlier, home prices across the nation surged 12.2 percent, the biggest increase since February 2006. All but two states, Delaware and Alabama, posted annual price gains… (Read more.)
3. U.S. Economic Confidence: Better, But Not Fully Positive: If you ask around, Americans will say that the economy is their top concern for the nation's future. According to an open-ended Gallup survey published at the end of June, 17 percent of Americans say that "the economy" is their greatest worry, while related economic topics flesh out the top three: debt/deficit/nation's finances at 11 percent, and employment/jobs at 6 percent… (Read more.)
Investing Insights: Have Times Changed For News Corp?