Tuesday's Midday Movers: 3 Stories Driving Markets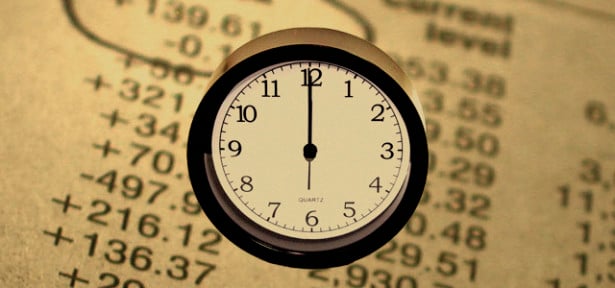 The major U.S. stocks were gaining again Tuesday. As of noon:
DIJA:

+0.27%

to 15,535.87
S&P 500:

+0.31%

to 1,702.85
NASDAQ:

+0.49%

to 3,736.09
Gold:

+0.99%

to 72.48
Oil:

-0.68%

to 24.94
U.S. 10-Year:

-0.87%

to 28.49
Here are three stories helping shape the market Tuesday afternoon.
1. Is the Housing Market Adjusting to Higher Interest Rates? While the real estate market is still well below its glory days of the housing bubble, confidence among home builders in the United States continues to remain near multiyear highs.
After climbing higher for four consecutive months, the National Association of Home Builders/Wells Fargo's index of builder confidence was unchanged in September, holding at 58. Confidence is now at its best level since November 2005, bringing back memories of the housing boom… (Read more.)
2. How Will Soft Consumer Price Inflation Affect Fed Policymaking? The Bureau of Labor Statistics's seasonally adjusted Consumer Price Index for All Urban Consumers, or CPI-U, increased by 0.1 percent on the month in August. This is consistent with economist expectations, but the data also mark the continuation of a troubling trend. Inflation has been slowing down over the past few months, which is somewhat concerning given the U.S. Federal Reserve's aggressive stimulus program.
Quantitative easing — the name given to the Fed's ongoing purchases of agency mortgage-backed securities and longer-term Treasury securities — has four primary effects on the economy: higher inflation expectations, currency depreciation, higher equity valuations, and lower real interest rates… (Read more.)
3. Study: Just a Third of Uninsured Americans Hold Positive View of Obamacare: "There has been a full-court press from Day One from the opposition to characterize and demonize the plan," Thomas Mann, a senior fellow at the Brookings Institution, told USA Today, describing the response of the Republican Party to the passage of the Affordable Care Act. "The campaign against the law after it was enacted, the range of steps taken, the effort to delegitimize it — it is unprecedented. We'd probably have to go back to the nullification efforts of the Southern states in the pre-Civil War period to find anything of this intensity"… (Read more.)
Don't Miss: Is the Housing Market Adjusting to Higher Interest Rates?