Tuesday's Midday Movers: 3 Stories Driving Markets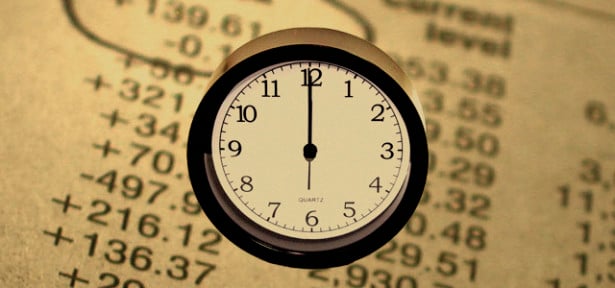 The major U.S. stocks were slowly dropping Tuesday as investors remained uncertain about the future of the Federal Reserve's economic stimulus program. As of noon:
DIJA:

+0.09%

to 15,415.93
S&P 500:

+0.13%

to 1,704.10
NASDAQ:

+0.37%

to 3,779.22
Gold:

-0.39%

to 72.18
Oil:

-0.53%

to 24.39
U.S. 10-Year:

-1.77%

to 26.66
Here are three stories helping shape the market Tuesday afternoon.
1. This Economic Indicator Just Hit a New Four-Month Low: With the economic recovery and employment situation remaining sluggish at best, consumer confidence in September fell to its worst level in four months. The Consumer Index declined more than expected to 79.7 this month compared to 81.8 in August, according to The Conference Board, an industry group. This is the lowest reading since May and the biggest month-over-month drop since March. Economists were expecting a reading of 79.9.
Lynn Franco, director of economic indicators at The Conference Board, said in the report: "Consumer Confidence decreased in September as concerns about the short-term outlook for both jobs and earnings resurfaced, while expectations for future business conditions were little changed. Consumers' assessment of current business and labor market conditions, however, was more positive. While overall economic conditions appear to have moderately improved, consumers are uncertain that the momentum can be sustained in the months ahead"… (Read more.)
2. This Week, Consumers Lacked the Urgency to Shop: Now, the average American family not only makes less than it did before the recession, but it makes less than it did in 1989, according the Department of Commerce's Census Bureau. In 1989, the median American household made $51,681 annually in current dollars, while in 2012, annual household earnings amounted to an average of $51,017. This lost generation of economic gains has kept middle-income and lower-income individuals and households from saving for retirement and saving for college… (Read more.)
3. Home Prices Hit Best Level Since March 2005: Home prices in the United States began the third quarter with more gains, but lower home affordability should not be overlooked. According to the latest Federal Housing Finance Agency report, home prices increased 1 percent on a seasonally adjusted basis in July compared to the previous month. The House Price Index has now logged 18 consecutive monthly price increases.
The FHFA index is based on single-family homes with mortgages that have been sold to or guaranteed by Fannie Mae or Freddie Mac. The index does not provide specific prices for homes, but the index has not posted a decline in national home prices on a monthly basis since January 2011… (Read more.)
Don't Miss: These Downbeat Fed Speeches Subdued Stocks.