Tuesday's Midday Movers: 3 Stories Driving Markets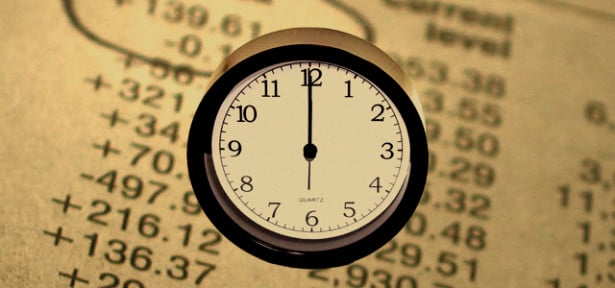 The major U.S. stocks were gaining Tuesday despite the government shutdown. As of 12 p.m.:
DIJA:

+0.48%

to 15202.65
S&P 500:  

+0.82%

to 1695.35
NASDAQ:

+1.04%

to 3810.87
Gold:

-1.9%

to 70.17
Oil:

-0.99%

to 23.99
U.S. 10-Year:

+0.76%

to 26.35
Here are three stories helping shape the market Tuesday afternoon:
1. Government Shuts Down as Obamacare Exchanges Open: Brinksmanship politics has led to a shutdown of the United States government — the first in seventeen years but the eighteenth in the history of the country. The Affordable Care Act — the health care reform championed by President Barack Obama — left Congress divided. At 1 a.m. Tuesday morning, the House of Representatives voted, mostly along party lines, to convene a special conference between the two bodies of Congress in order to compromise on how to fund the government, specifically in regards to the health care law.
Many Republicans strongly oppose any spending bill that funds the Affordable Care Act, a position they have reiterated during all votes over temporary funding measures. For their part, Senate Democrats have indicated that they are unwilling to hold that conference because they have been asking for months for a meeting to discuss the full-year budget, but will not do so while the government is shut down.
2. Is Google Finally Out of Trouble in Europe? Google (NASDAQ:GOOG) seems to have escaped a possible $5 billion fine from the European Commission over accusations that the search engine was engaging in anti-competitive behavior to maintain its dominate 80 percent of the search market in Europe. Head of the European Commission Joaquin Almunia said in a statement seen by Reuters on Tuesday that Google has offered antitrust concessions that he approves of, although he wants to give Google's competitors a chance to approve the concessions as well. "We have reached a key moment in this case," Almunia said. "Now with the significant improvements on the table, I think we have the possibility to work again."
3. Ready for Obamacare Enrollment? Here's a Quick Primer: Forgetting, for a moment, the political war in which the Affordable Care Act has become entangled — and the questionable effect a government shutdown would have on the implementation of the health care reform's cornerstone provision, the individual insurance exchanges — these online marketplaces will significantly change how many Americans access health care.
That being said, the stream of news and opinions about the Affordable Care Act has left consumers confused about how the exchanges will actually work. Data compiled by the Kaiser Family Foundation in its August 2013 Health Tracking Poll found that slightly more than half of the American public, 51 percent, said they do not have enough information about the law — popularly known as Obamacare — to understand how it will impact them and their family. This percentage has remained largely unchanged since 2010.
Don't Miss: Should Investors Ignore the Soap Opera in Washington, D.C.?