Tuesday's Midday Movers: 3 Stories Driving Markets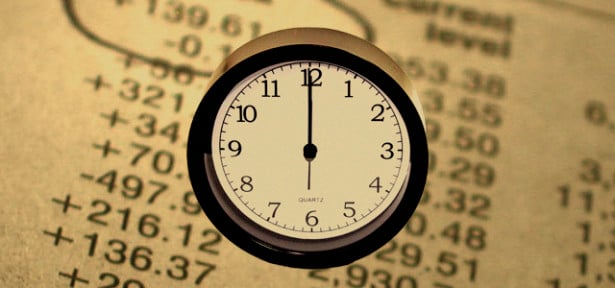 The major U.S. stocks were remaining steady Tuesday, awaiting a solution to the pressing debt ceiling limit. As of 12:25 p.m.:
DIJA:

-0.33%

to 15251.38
S&P 500:

-0.25%

to 1705.83
NASDAQ:

-0.23%

to 3806.61
Gold:

+0.23%

to 70.13
Oil:

-0.66%

to 24.1
U.S. 10-Year:

+1.23%

to 27.24
Here are three stories helping shape the market Tuesday afternoon:
1. Lawrence Summers: U.S. Debt Will Be Paid, And Paid On Time: Former Treasury Secretary Lawrence Summers may not have gotten a Federal Reserve chair nomination — that went to current Fed Vice Chair Janet Yellen last week — but that doesn't mean his commentary on politics and the economy should be overlooked.
Despite some infamous policy blunders during his time in Washington (he'll never live down the Gramm-Leach-Bliley Act, which repealed key provisions off the Glass-Steagall Act and arguably paved the way for the late-2000s financial crisis), he is still one of the nation's top economic thinkers.
2. Why Does the GOP Really Hate Obamacare? The grounds for the Republican Party's opposition to the Affordable Care Act are far from a single coherent argument. It is all the more confusing because one of the health care reform's key provisions, the individual insurance mandate, has conservative origins. The requirement that individuals be required to purchase health insurance first emerged in Republican health care reform bills introduced in 1993 as alternatives to the Clinton administration's plan.
3. Budget Hope Equals Market Rally: Hope for a settlement to the ongoing political standoff in Washington led to a rally today in U.S. financial markets. Meanwhile, on behalf of "the adults in the room," Christine Legarde, Managing Director of the International Monetary Fund, spent the day issuing reminders that the global economy could be pushed into recession if the antics in Washington continue past the October 17 debt ceiling deadline.
Don't Miss: Emerging Markets Save Coco-Cola Earnings from Fizzing Out.