Tuesday's Midday Movers: 3 Stories Driving Markets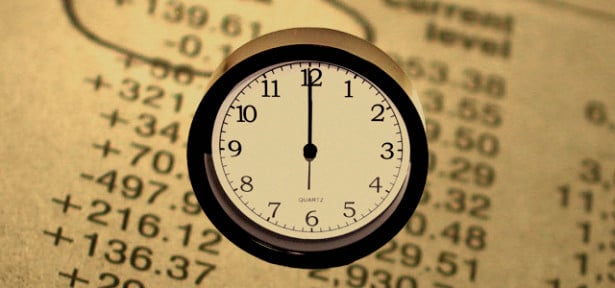 The major U.S. stocks were rising Tuesday, following a weak jobs report and new confidence that the Federal Reserve will maintain its stimulus program. As of 12 p.m.:
DIJA:

+0.43%

to 15458.61
S&P 500:

+0.51%

to 1753.56
NASDAQ:

+0.24%

to 3369.15
Gold:

+4.47%

to 75.95
Oil:

-0.42%

to 23.49
U.S. 10-Year:

-3.33%

to 25.22
Here are three stories helping shape the market Tuesday afternoon:
1. Unemployment Rate Finally Drops for the Right Reason: Federal Reserve policymakers and watchers of U.S. economic health finally know how the labor market fared in September. The Department of Labor's most recent Employment Situation Report, originally scheduled for release on October 4 but postponed thanks to the partial shutdown of the federal government, showed an economy growing at a sluggish rate.
Even before the political crisis over government spending, the Affordable Care Act, and the debt ceiling began on October 1, businesses had been slow to hire throughout September, which has only added to Americans' concerns about the strength of the U.S. economy.
2. Are Higher Stock Prices Juicing the Real Estate Market? It's no secret the Federal Reserve has been trying to create a so-called wealth effect. Over the past several years, the central bank has injected record amounts of liquidity into the financial system with hopes of forcing investors into riskier assets such as stocks. The idea is that an economic recovery will form as higher asset prices boost consumer confidence and ignite spending. Although many sectors of the economy have missed the wealth effect, the real estate market appears to be benefitting from higher stock prices.

3. Study: Economics Fear Obamacare Employment Effects: Due to the ambitions of the Affordable Care Act to extend coverage to nearly all uninsured Americans, the individual mandate is significantly more important than its complement — the employer mandate. The fact is that the system created by the health care reform, popularly known as Obamacare, will not work without the individual mandate. It requires that every American who can afford to do so must purchase an insurance policy so that individuals will be able to comparison-shop for health insurance policies in online marketplaces where their collective bargaining power will theoretically foster competition and drive down prices. But the employer mandate was designed to slow the break-up of employer-based insurance plans and the flow of tax credits, which will subsidize the purchase of coverage on the individual exchange.
Don't Miss: Are Higher Stock Prices Juicing the Real Estate Market?