Tuesday's Midday Movers: 3 Stories Driving Markets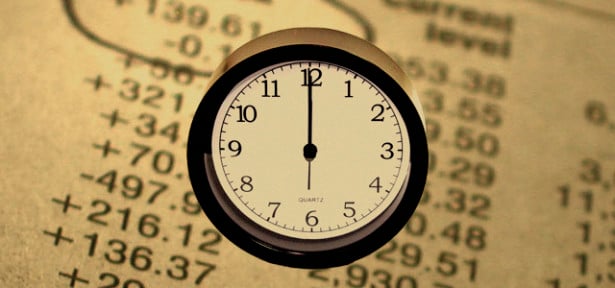 The major U.S. markets were gaining on Tuesday as investors weighed economic data. As of noon:
DIJA:

+0.35%

to 15,624.03
S&P 500:

+0.28%

to 1,767.10
NASDAQ: 0% to 3,940.02
Gold:

-2.33%

to 76.36
Oil:

-0.51%

to 23.2105
U.S. 10-Year:

+0.76%

to 25.31
Here are three stories helping shape the market Tuesday afternoon.
1. Consumer Bickering Sinks Consumer Confidence to 6-Month Low: Americans were unable to ignore the political bickering in Washington, D.C., this month, as consumer confidence fell to its worst level in six months. The index dropped more than expected, to 71.2 in October compared to 80.2 in September, according to The Conference Board, an industry group.
On average, economists expected a consumer confidence reading of about 76. October's decline was the worst month-over-month shift in two years. During the Great Recession, the index averaged almost 54… (Read more.)
2. Why All the Fuss About Ted Cruz's Goldman Sachs Health Insurance? The notoriety Ted Cruz — the Republican senator from Texas — has earned from his 21-hour speech before the Senate, in which he insisted that lawmakers were implementing the Affordable Care Act against the will of the American people, and from his commitment to a Scalia-like conservatism has thrown the lives of the lawmaker and his wife, Heidi Nelson Cruz, into sharp relief. The spotlight has been trained with particular intensity on Mrs. Cruz and her eight-year tenure in Goldman Sachs's (NYSE:GS) investment management division. While she is no stranger to the world of politics, having worked in the U.S. trade representative's office, in the Treasury Department, and on the National Security Council, Mrs. Cruz's position as a managing director at Goldman Sachs makes her the type of person Tea Party supporters who extol Ted Cruz's partisan fanaticism love to hate… (Read more.)
3. Markets Relying on Earnings and Economic Data: It was a mixed day on Wall Street as the Dow and Nasdaq put in mild declines, while the S&P 500 hit a new closing high.
Despite the fact that the Federal Reserve's FOMC is holding a monetary policy meeting on Tuesday and Wednesday, there has been little attention given to the meeting, as no move toward tapering the Fed's bond purchases is expected. Apple (NASDAQ:AAPL) made a 0.74 percent advance ahead of its earnings report, which was scheduled for after the market close Monday. The company reported earnings of $8.26 per share on revenue of $37.5 billion, compared with estimated earnings per share of $7.92 on revenue of $36.84 billion. The company's shares were down as much as 4 percent in the after hours session before rebounding to a more modest 0.45 percent decline… (Read more.)
Don't Miss: White House to Democrats: Economy Justifies Entitlement Cuts.